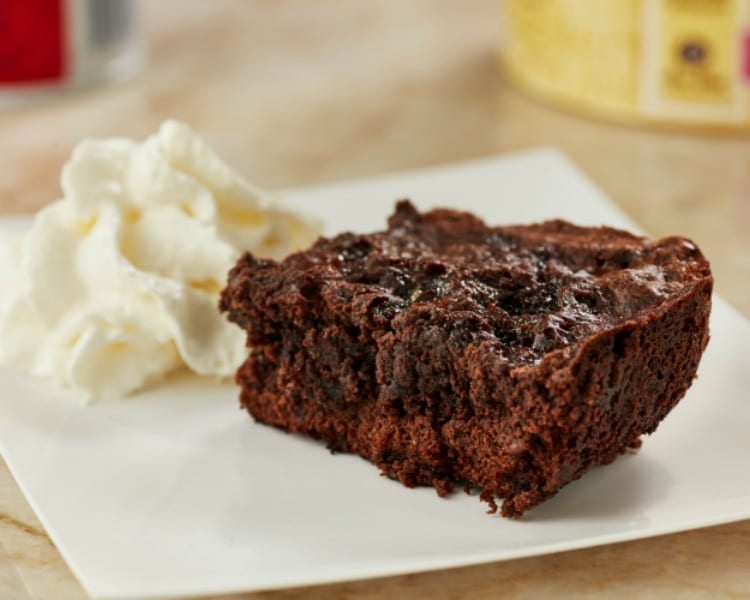 Some desserts belong to certain seasons: lemon sorbet sounds great in the summer, but in the dead of winter? Not so much. But what about those desserts that deserve year-round access? In honor of their favorite campfire treat, my boys created Gooey S'mores Brownies. Traditionally limited to fire pits in the summer, my family—and yours!—can now enjoy the taste of chocolate and melted marshmallows all year round. While baking, the marshmallows and chocolate chips melt into the brownies creating an ooey, gooey, rich and chocolaty flashback to July nights around a fire.
Gooey--Delicious S'mores Brownies
Ingredients
1 box (15- to 18-ounce) chocolate brownie mix
1⁄2 cup mini marshmallows, plus 20 extra marshmallows
1⁄3 cup dairy-free chocolate chips
1⁄2 cup vegetable oil or melted coconut oil
1⁄3 cup water
2 eggs
Instructions
Preheat the oven to 350°F.
Coat a 9 x 13–inch baking dish with cooking spray.
In a large mixing bowl, add the brownie mix, 1⁄2 cup of mini marshmallows, chocolate chips, vegetable oil, water and eggs, and mix by hand until well combined.
Pour the mixture into the prepared baking dish, then top with the 20 mini marshmallows, making sure they are evenly spread out over the mixture.
Bake uncovered on the lowest rack of your oven for 20 to 22 minutes until a toothpick comes out clean.

Tips:
Instead of using a 13"X9" pan, you can bake the brownies in a muffin tin to make brownie cupcakes. Makes 12-14.
You can use any chocolate chips that your kids prefer.
Like this recipe? Pin it!