Balsamic Glazed Roasted Brussels Sprouts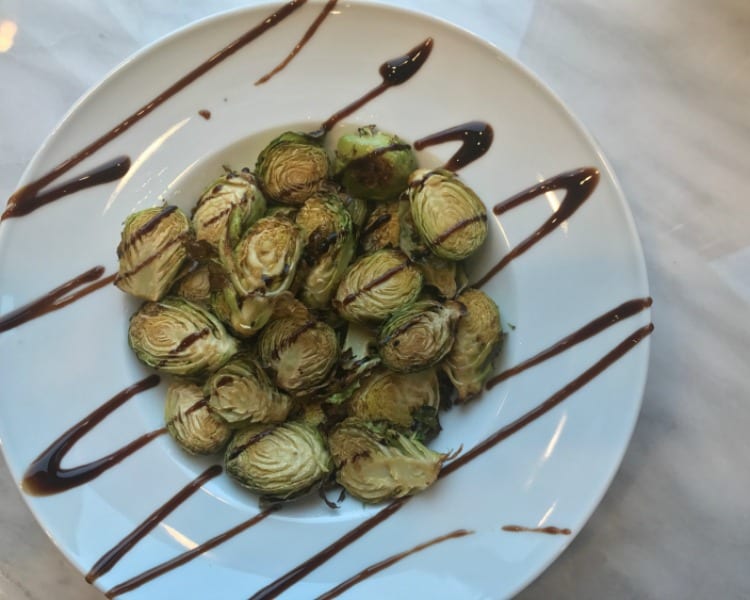 1½ lbs Brussels sprouts
2 tbsp olive oil
1 tsp kosher salt
2 cloves garlic chopped
1 tbsp balsamic vinegar or glaze
Preheat oven to 425°F.
Line a baking sheet with aluminum foil.
Cut off the bottoms off the sprouts and slice sprouts in half lengthwise.
In ziplock bag, toss Brussels sprouts, oil, salt and garlic, shake to coat.
Transfer the Brussels sprouts to baking sheet and roast until tender, about 20 minutes.
Place cooked sprouts on serving dish and drizzle with balsamic vinegar or glaze.
Recipe by
Momma Chef
at https://mommachef.com/easy-delicious-balsamic-glazed-roasted-brussel-sprouts-recipe/