5 Minute Yummy Chocolate Bark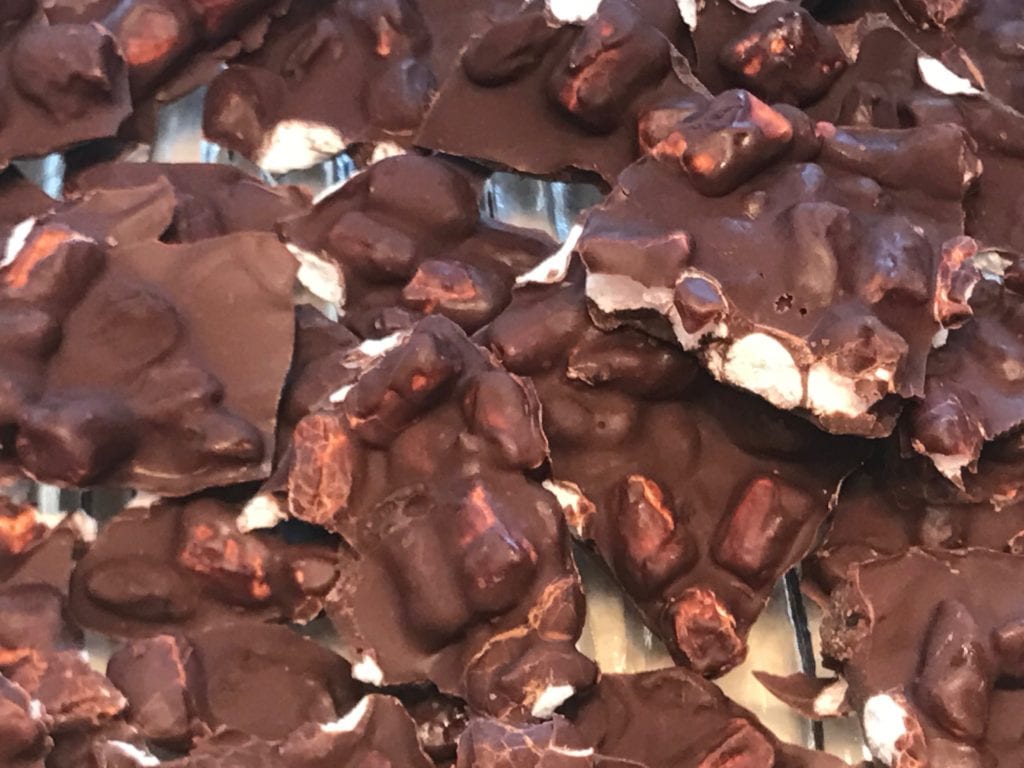 1 cup (8 oz.) semi-sweet chocolate chips
1 cup mini marshmallows
⅓ cup raisins
Spray a small disposable pan (9X13) with Pam.
Pour chocolate chips into a microwave safe bowl and microwave on high for 1:30
Mix and microwave for another 1:30 minute until all chocolate is melted.
Pour in marshmallows, stirring as you pour.
Then mix in the raisins and make sure all raisins and marshmallows are coated in chocolate.
Spread mixture into greased pan and refrigerate at least 30 minutes until set.
Break up the chocolate bark and enjoy!
Recipe by
Momma Chef
at https://mommachef.com/easy-quick-5-minute-chocolate-bark-recipe/