Simple Greek Chicken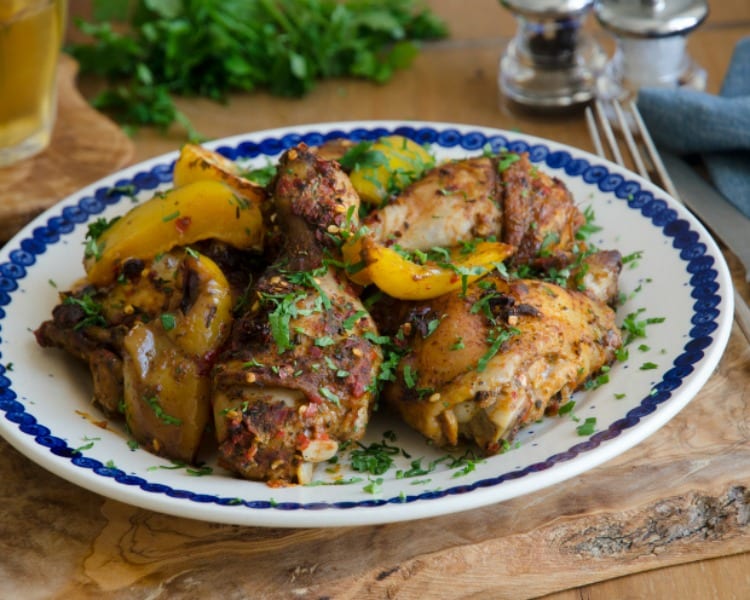 2-3 pounds bone-in chicken
Juice of 2 lemons (or ⅓ cup lemon juice)
⅓ cup Olive Oil
1 cup chopped flat-leaf parsley divided in half
2 tsp. Lawry's Seasoning Salt
3 cloves of chopped garlic
Mix lemon juice, oil, ½ cup chopped parsley and seasoning salt in a bowl.
Place chicken evenly around the pan with skin side up and pour ¾ of the marinade over the chicken.
Add the chopped garlic.
Bake uncovered at 400 degrees for 45 minutes.
After placing the chicken on a serving dish, pour the remaining marinade over the chicken and sprinkle with ½ cup chopped parsley.
You do not need to rinse chicken before baking, to make it easy cleanup use a disposable pan and gloves (see past post about gloves and washing chicken).
The best way to easily squeeze lemons is to cut them in half and throw in microwave for 30 seconds, the lemon will be easier to squeeze when warm.
If you like a crispy skin, broil the chicken the last 5 minutes until skin had browned.