Crispy Eggplant Rounds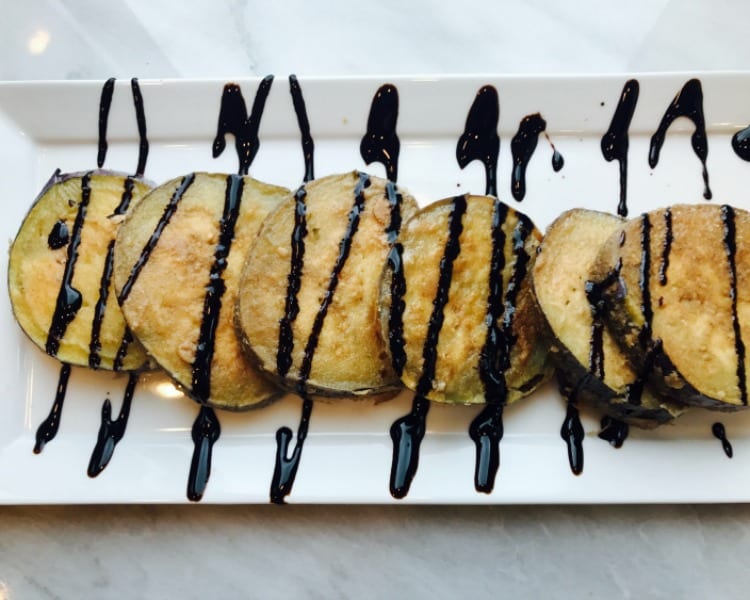 1 large eggplant cut into thick rounds (about ¾" thick)
½ cup whole wheat flour
2 tsp Lawry's Seasoning Salt
1 tsp cumin
⅓ cup olive oil
Soak eggplant rounds in water for about 3 minutes.
While eggplant is soaking, mix flour, salt and cumin in a large Ziplock bag.
Heat oil over medium heat in large skillet.
Drain eggplant and shake in flour mixture so eggplant is coated.
Once the oil is hot, drop eggplant rounds in oil and cook for 3 minutes per side.
**For a low-carb version, after shaking the eggplant in the flour mixture, place the rounds onto a greased baking sheet and bake at 400 degrees for 20 minutes, or until golden brown and crisp.