Super Easy and Kid-Approved Yummy Banana Muffins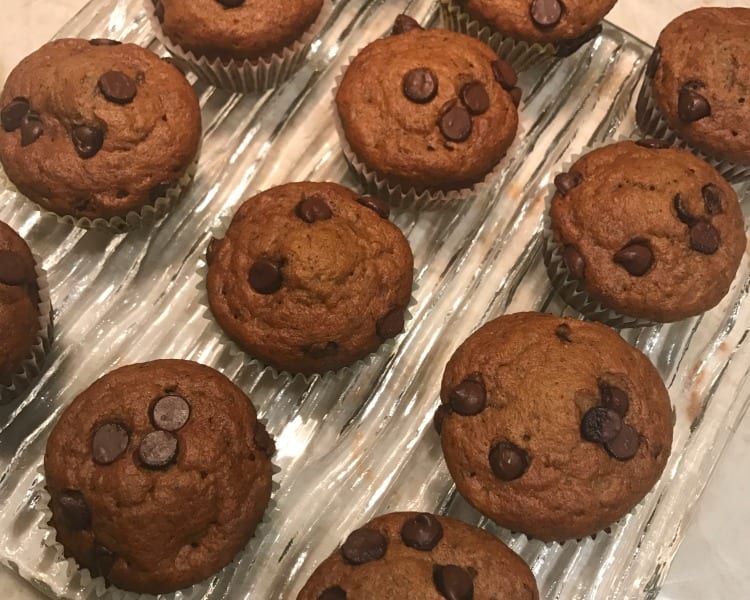 1 ½ c. whole wheat flour
3 overripe bananas
½ c. honey
1 tsp. baking soda
2 large eggs
⅓ c. avocado oil or melted coconut oil
In a large mixing bowl, add all six ingredients above and blend with a hand mixer for three minutes.
Fill greased or paper-lined muffin cups half full.
Bake at 375° for 17-19 minutes or until a toothpick inserted near the center comes out clean.
You can add ½ cup chocolate chips (my kids prefer semi-sweet).
The muffins will stay fresh in an airtight container or Ziplock bag for two days. After that, put them in the refrigerator.
If refrigerated, put the muffins in the microwave for 20 seconds to warm before serving.
I use muffin cups, which makes it more fun for the kids. If you use them, spray them with Pam before filling.
Recipe by
Momma Chef
at https://mommachef.com/super-easy-kid-approved-yummy-banana-muffins-recipe/