Quick Comfort: Dreamy Rice Pudding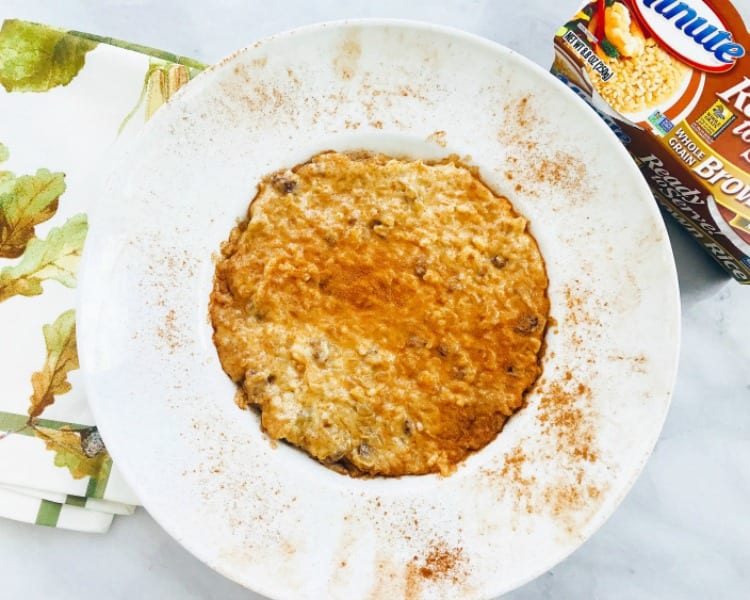 2 cups Minute Ready to Serve Whole Grain Brown Rice
5 oz. sweetened condensed milk (about ⅓ can)
1-1/2 cups whole milk
2 tablespoons melted butter
1 tsp vanilla
*Optional-1/3 cup raisins
Pour the whole and condensed milk, melted butter, vanilla, and rice in a medium saucepan and bring to a boil over medium-high heat.
Lower the heat and cook uncovered, stirring often, until the rice is tender and the mixture thickens, about 20 minutes.
Remove from the heat and stir in the vanilla.
Refrigerate to thicken, then serve.
I like to sprinkle cinnamon over the rice pudding before serving.
If you are adding the raisins, put them in during the last 5 minutes of cooking.
Recipe by
Momma Chef
at https://mommachef.com/quick-comfort-dreamy-rice-pudding-recipe-easy/