Finger Lickin' Good 3-Ingredient Beef Ribs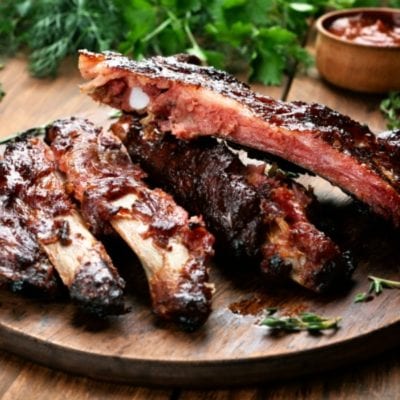 Rack of beef ribs (about 4 pounds)
1 tsp kosher salt
1 cup of your favorite barbeque sauce (I love Sweet Baby Ray's)
Preheat oven to 350 degrees.
Season all sides of the ribs with salt
Add ¼ cup water to the bottom of a small pan (I like to use a disposable pan).
Place ribs over water and bake 45 minutes.
Brush generously with barbecue sauce.
Bake another 30 minutes.
Add one more coat of barbecue sauce before serving.
Recipe by
Momma Chef
at https://mommachef.com/finger-lickin-good-3-ingredient-beef-ribs-recipe-quick-easy/