5-Minute Overnight Oats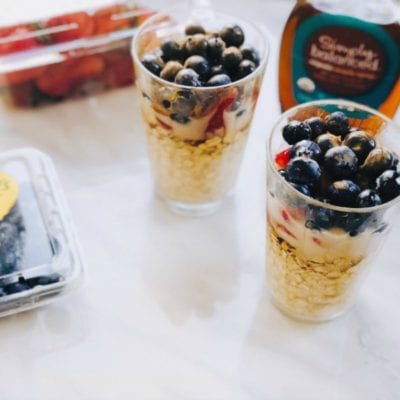 1- 16 oz. container of strawberries
2 small packages of blueberries
2 cups milk of your choice (I like using plain Almond milk)
2 cups old-fashioned rolled oats (Use gluten-free oats if making GF recipe) *
¼ cup maple syrup
2 teaspoons chia seeds, optional but highly recommended
This recipe makes 4 mason jars- so remember to divide ingredients above into 4 jars!
Slice the strawberries into quarters.
Layer the oats, milk, chia seeds, blueberries, strawberries and maple syrup into 4 mason jars with lids.
Cover and let sit in the refrigerator overnight for at least 6 hours.
When ready to eat, stir and enjoy!