Cedar Planked Parmesan Encrusted Salmon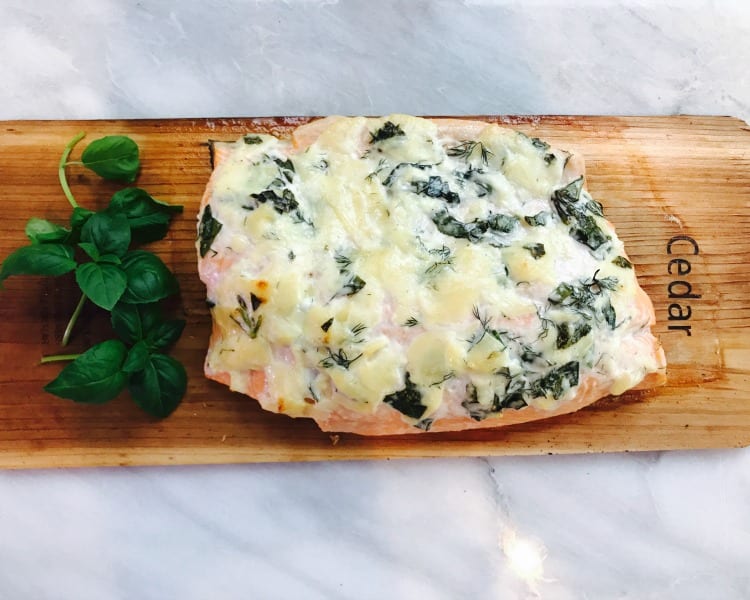 1 lb. fresh salmon filet (skin removed)
⅓ cup low-fat mayonnaise
⅓ cup grated parmesan cheese
1-1/2 teaspoons finely chopped fresh basil
2 tsp. lemon juice
Fill a large bowl or sink with water. Soak the cedar plank under the water for at least 1 hour.
In a bowl, combine the mayonnaise, chopped basil, and parmesan cheese.
Pat the soaked plank dry and place the salmon on top and cover salmon in the parmesan marinade.
Drizzle with lemon juice.
Place the plank on the grill grates, close the cover and cook for 10 to 15 minutes, or until salmon is done to your liking.
If the plank catches on fire, just mist the plank with water.
Recipe by
Momma Chef
at https://mommachef.com/best-easiest-cedar-planked-parmesan-encrusted-salmon/