Breakfast Egg Muffins in Wonton Wrappers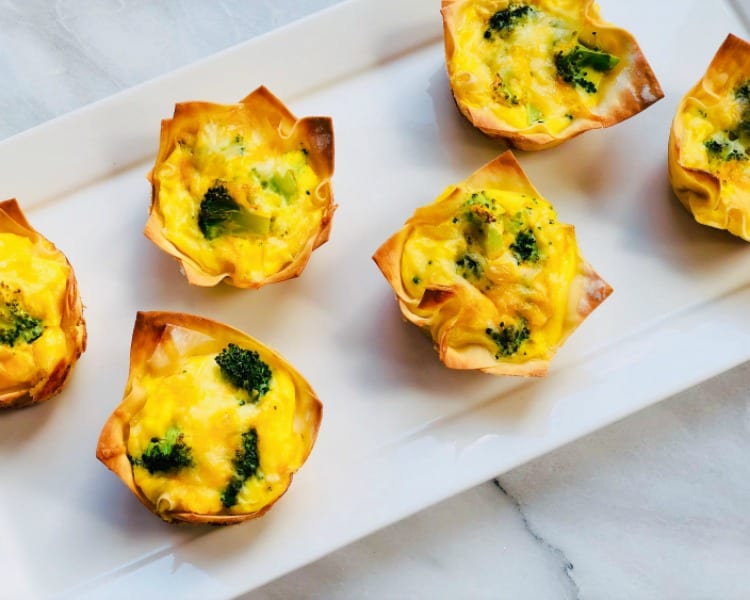 6 eggs slightly beaten
24 wonton wrappers
½ tsp salt
½- ¾ cup chopped veggies
¼ cup shredded cheese (I prefer shredded sharp cheddar)
Preheat oven to 400 degrees F.
Whisk eggs and salt in a bowl. Add veggies.
Spray a muffin tin with cooking spray. Press a wonton wrapper into each opening to form a cup. The press a second wonton into cup diagonally so all sides are covered.
Fill cups with egg and veggie mixture.
Sprinkle cheese on top.
Bake in the preheated oven until eggs are set and lightly browned on top, 13 to 15 minutes.
Recipe by
Momma Chef
at https://mommachef.com/easy-breakfast-egg-muffins-in-wonton-wrappers/