Bundles of PB & Joy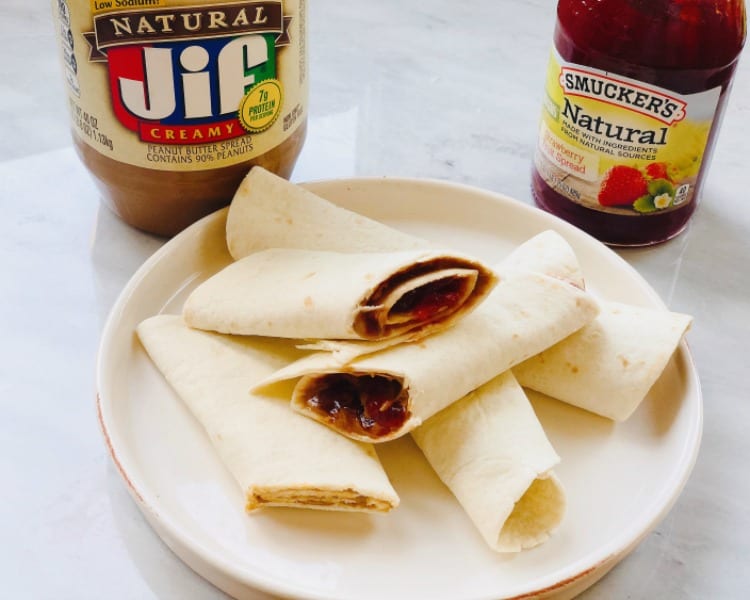 4 Flour or Whole Wheat Tortillas (at room temperature)
½ cup Smucker's Natural Strawberry Fruit Spread
¾ cup Jif Natural Peanut Butter Spread
SPREAD tortillas with Jif Natural Peanut Butter Spread to within ½-inch of edges.
Top Jif Natural Peanut Butter Spread with Smucker's Natural Strawberry Fruit Spread.
Carefully roll up tortillas.
Voilà: the perfect afternoon snack!
To serve, slice rolls in half or into 1-inch bite size pieces.
You can also wrap each rolled tortilla in plastic wrap and refrigerate for several hours or overnight. To serve, remove from refrigerator and let sit until it comes to room temperature.