Dairy-Free Vanilla Pudding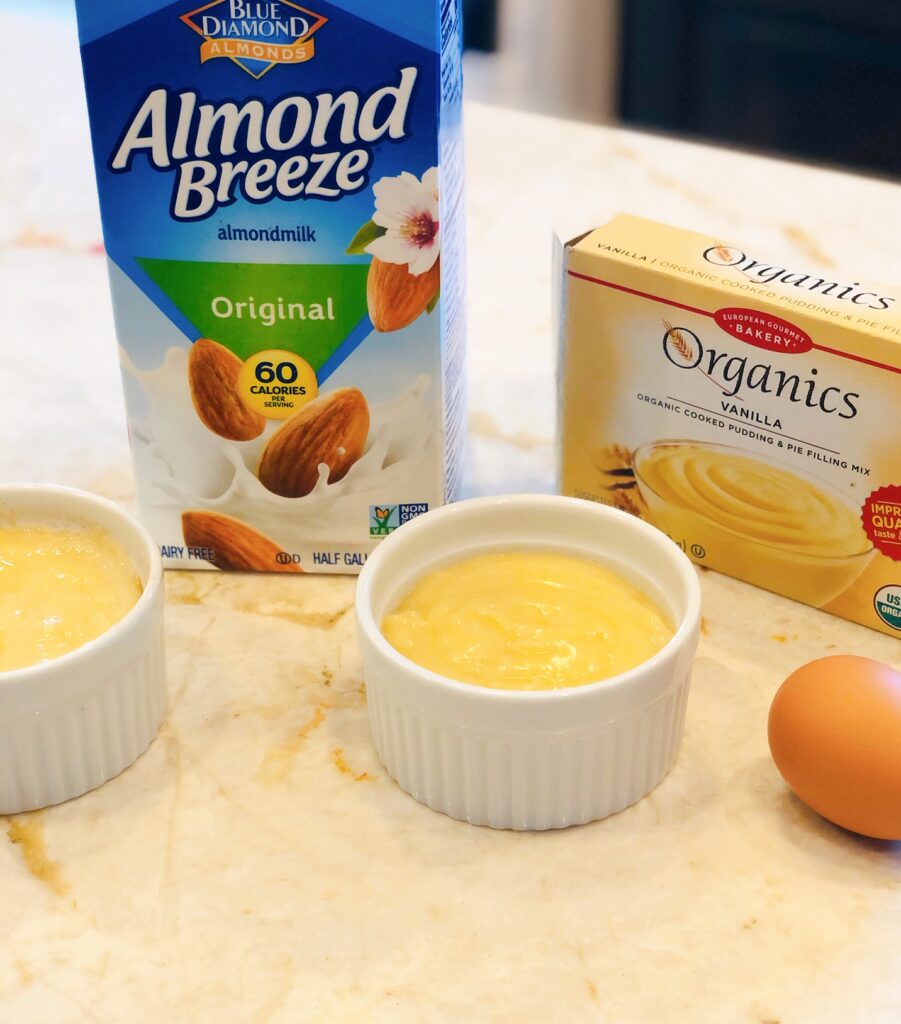 1 3-4 oz. box of non-dairy Vanilla Pudding Mix
1½ cups plain almond milk (no flavor)
1 egg yolk
In a small saucepan whisk together almond milk, pudding mix and egg yolk *try not to get in any egg white.
Cook over low/medium heat whisking constantly until it comes to a boil (about 3 minutes).
Once the mixture has come to a boil, let it cook until the mixture thickens, keep whisking (about 2 minutes).
Remove from the heat and pour it into 2 or 3 small bowls.
Eat immediately or refrigerate. Enjoy!
Recipe by
Momma Chef
at https://mommachef.com/dairy-free-vanilla-pudding-non-dairy/