Potato and Spinach Frittata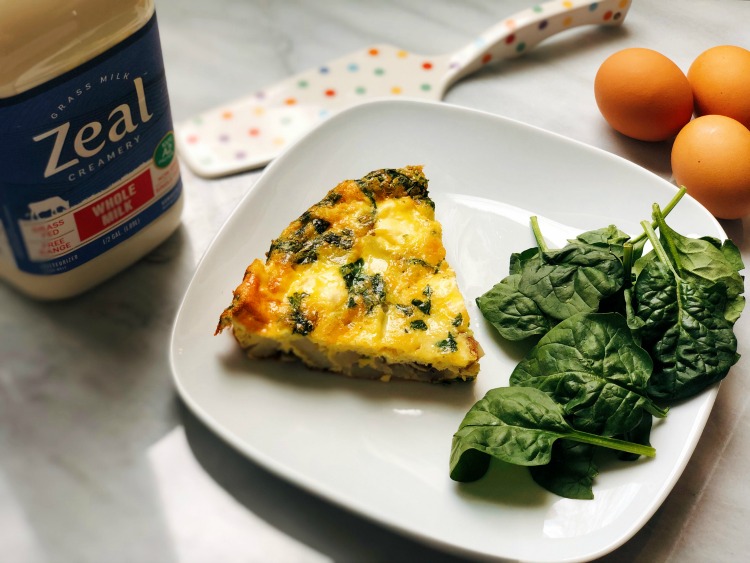 8 eggs
½ cup Whole Milk
1 cup red potatoes cut into small cubes
1 cup chopped spinach or broccoli
1 tsp. garlic salt (you can use kosher salt as well)
⅓ cup goat cheese
Preheat oven to 325 degrees.
Place eggs in a large bowl and mix on medium speed for 1 minute.
Add in milk, potatoes, spinach or broccoli, salt and blend for about 30 seconds.
Pour mixture into greased pie dish, crumble goat cheese over the frittata.
Bake for 35 minutes, or until the eggs are set in the middle.
Recipe by
Momma Chef
at https://mommachef.com/potato-and-spinach-frittata/