Protein Packed Cheesecake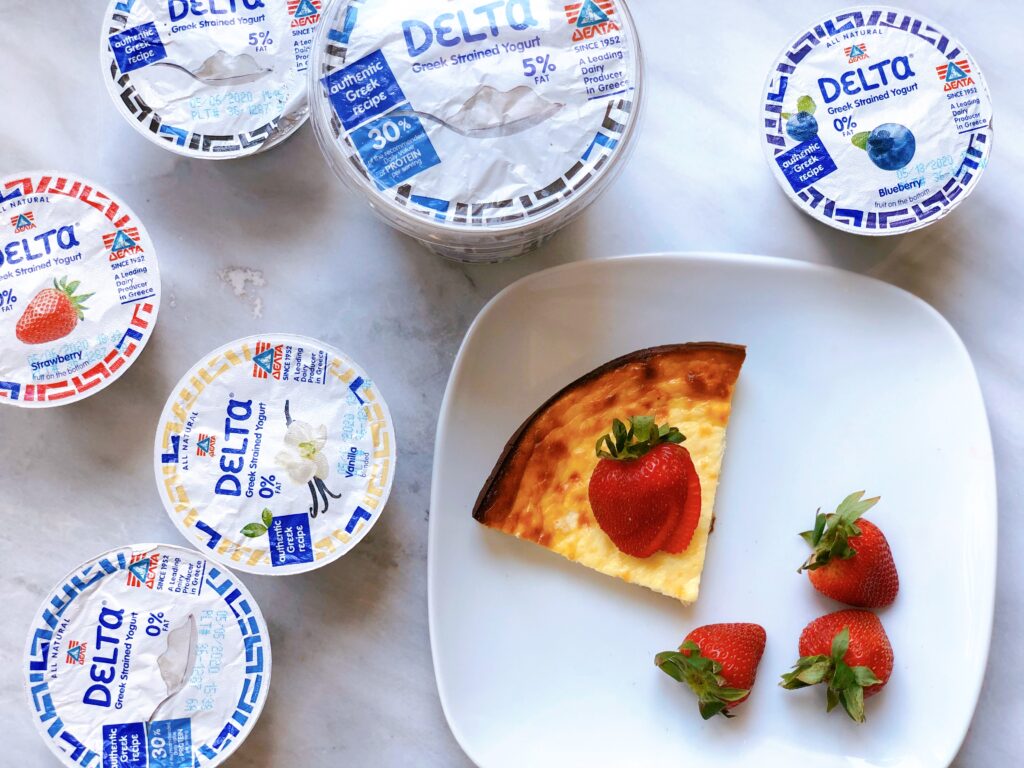 2 cups (16 oz.) Delta® Greek Yogurt Plain, 5% Fat
8 oz. cream cheese (room temperature)
3 large eggs
⅓ cup sugar substitute
2 teaspoons vanilla extract
1 teaspoon fresh lemon juice
Preheat oven to 375 degrees.
Place eggs in a large bowl and mix on medium speed for 30 seconds.
Add in Delta® Greek Yogurt, room-temperature cream cheese, sugar substitute, vanilla extract and lemon juice, blend until smooth.
Pour mixture into a greased pie dish and bake for 45 minutes, or until the center is firm to touch.
Recipe by
Momma Chef
at https://mommachef.com/protein-packed-cheesecake/