Creamy Cauliflower Soup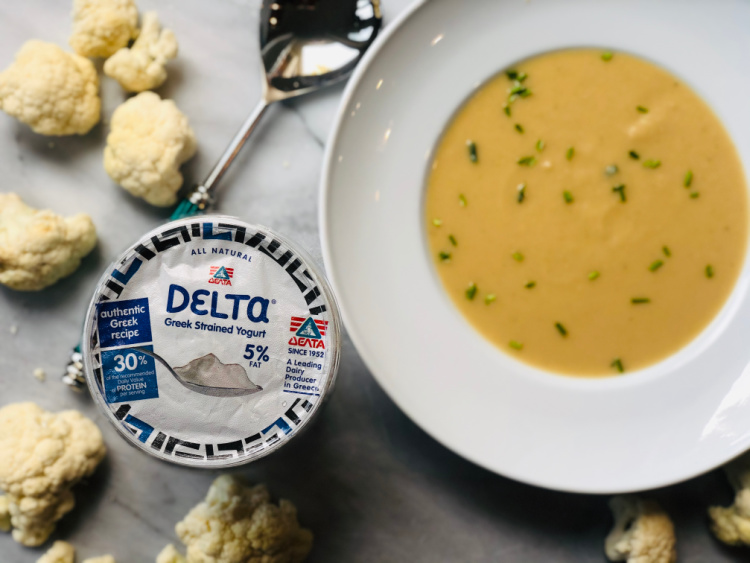 2 bags cauliflower florets (10-12 oz. bags)
¼ cup olive oil
2 box (32 oz.) vegetable broth
1 chopped onion
2 cups peeled and diced celery root
1 cup Plain Greek Yogurt, 0% or 5% Fat
In a large saucepan, sauté the onion in olive oil over medium heat for 3 minutes.
Add in cauliflower florets and diced celery root, mix and cook another 2 minutes.
Add the vegetable broth.
Cover partially and cook over medium heat for 30 minutes until cauliflower is very tender.
Add in Greek yogurt and puree soup in a blender, food processor or soup emersion until smooth.
You can also make this in the Crock Pot/Slow Cooker follow all steps above and cook on low for 6 hours.