Best Baked Salami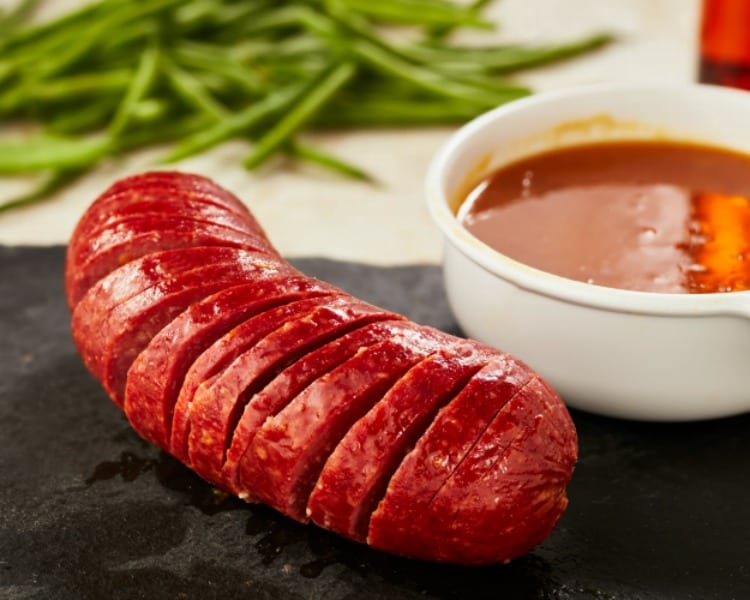 whole salami – 2 lbs.
8 oz jar Grey Poupon mustard (gluten-free variety can be used)
12 oz bottle of apricot jam
Preheat oven to 300 degrees.
Partially slice the salami into ¼-inch thick slices, making sure the cuts do not go all the way through.
Place the salami into a baking dish or aluminum pan
In a separate bowl, mix jam and mustard and spread ¼ cup of the mixture over the scored salami. Save the rest of the mixture to serve on the side as dipping sauce.
Bake salami for 45 minutes.
When finished, I like to cut the salami into small squares and serve with toothpicks as an appetizer.
This can be made the day before and reheated at 300 degrees for 15 minutes.