Crispy Cornflake Chicken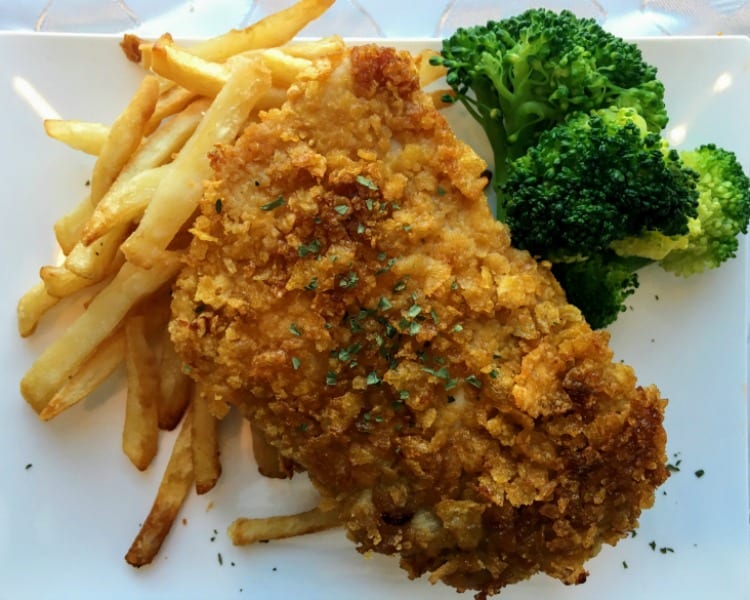 6 boneless chicken breasts
4 cups Corn Flakes
2 large eggs
2 tbsp. water
1 tsp. salt
Preheat oven to 400 degrees.
In a large bowl, mix together eggs and water. Set aside.
In a large Ziplock bag, add the Corn Flakes. Add salt and then crush the Corn Flakes.
Dip each chicken breast in the egg/water mixture and put them in the Ziplock bag. Shake to coat all sides of the chicken.
Arrange the chicken in a single layer on a baking sheet and bake for 40 minutes.
Before baking, you can drizzle a bit of honey on the chicken.
I like to serve this with baked French fries and steamed broccoli.