Simple Baba Ganoush Dip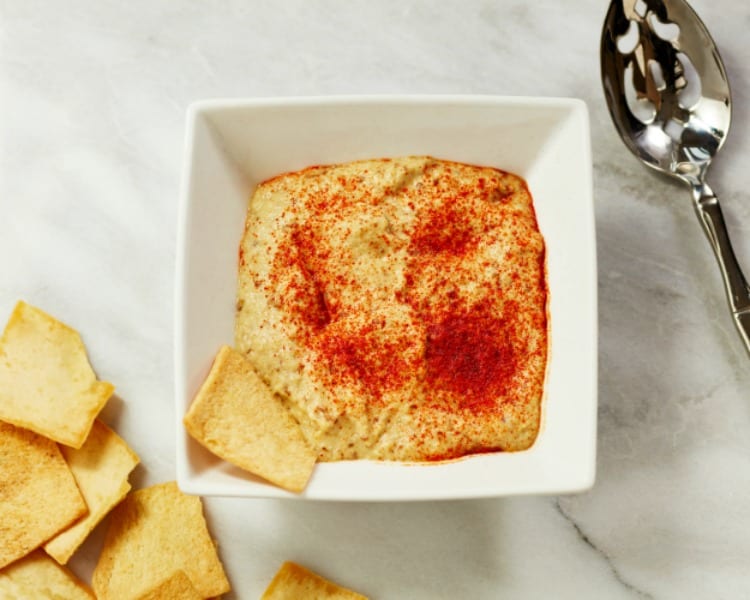 1 large eggplant
2 tbsp. mayonnaise
2 tbsp. olive oil
2 cloves of chopped garlic
2 tbsp. lemon juice
½ tsp. salt
Adjust an oven rack to the middle position and preheat to 425 degrees.
Place eggplant on aluminum foil and prick in several places using a fork.
Bake eggplant 20 minutes on each side until eggplant is very soft, baking a total of 40-45 minutes.
While eggplant is cooking, mix other ingredients together in a large bowl.
Remove eggplant from oven, split open down the middle and scrape out the flesh,
Mix eggplant into the bowl with remaining ingredients, stir well.
Let the baba ganoush cool in the refrigerator for at least 2 hours before serving.
When serving, I like to sprinkle with some fresh chopped parsley or paprika.
This baba ganoush will stay good in the refrigerator for up to one week after preparing.