Oh-So Delicious Mediterranean Drumsticks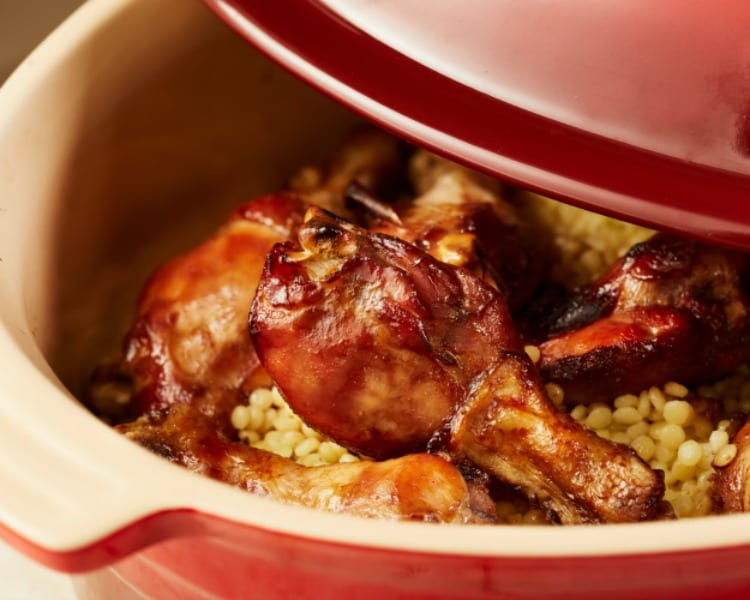 12 chicken drumsticks (about 4¼ pounds)
½ cup red cooking wine
¼ cup bbq sauce (any variety)
¼ cup mustard
5 cloves of garlic chopped
Mix wine, bbq sauce, mustard and garlic in a large Ziplock bag.
Add drumsticks to bag and, if possible, let it marinate several hours in the refrigerator.
Pour all contents from the bag into a large baking pan making sure drumsticks are spread out in one layer.
Bake uncovered for 40 minutes at 400 degrees, turning occasionally to brown both sides.
You can also make this in the slow cooker/crock pot. After marinating the chicken, pour everything in the pot and cook on low for 6 hours.
If you are not able to marinate these drumsticks, just mix it all together in a pan and bake, it will still turn out delish!
I like to use the large aluminum baking pans from Costco.
This dish goes great with couscous and sautéed green beans.
Recipe by
Momma Chef
at https://mommachef.com/easy-delicious-mediterranean-drumsticks-recipe/