Squash Pie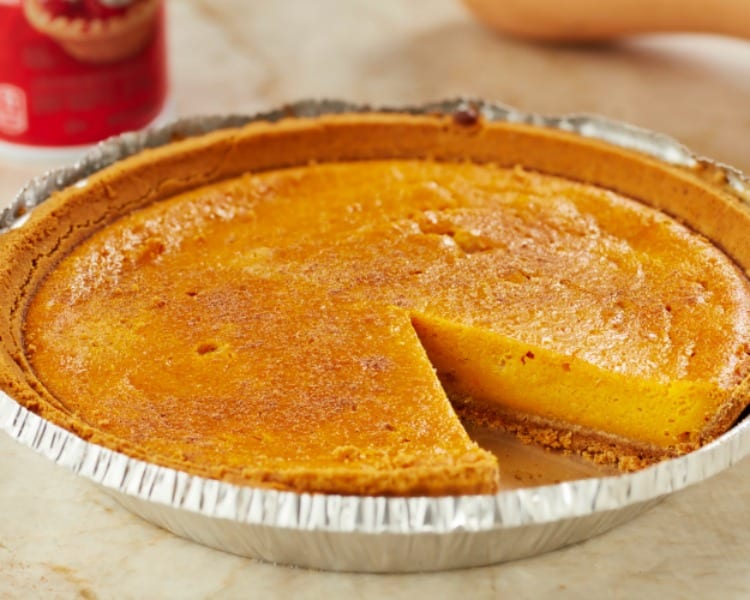 10-12 oz package cooked winter squash (defrosted and drained)*
½ cup whole-wheat flour
⅓ cup sugar
3 eggs
¼ cup softened margarine or melted coconut oil
1 graham cracker pie crust
Preheat the oven to 375°F.
In a large bowl, using a hand mixer, blend together the drained squash, flour, sugar, eggs, softened margarine until well blended.
Pour the mixture into the pie crust.
Bake uncovered for 45-50 minutes until the top is firm and brown.
*You can find the cooked winter squash in the freezer section of most grocery stores. If you can not find this, Whole Foods carries a canned organic butternut squash that can be used. The squash Soufflé will be a bit denser and you need to increase the cooking time to 1 hour. I have used this before and it's a great substitution.