Delicious and Simple 3 Ingredient Meatballs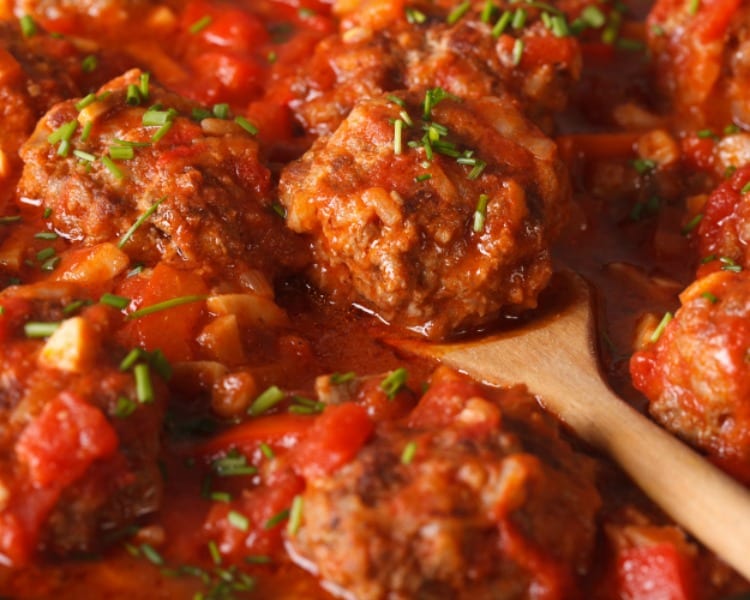 1½ pounds extra-lean ground beef
1 20 oz jar tomato basil past sauce
2 tbsp. olive oil
1 tsp. salt
Heat a skillet or pan over medium-high heat.
Add oil; swirl to coat.
Shape 20 meatballs (about 2 tablespoons each) and place in the olive oil.
Sprinkle with salt.
Sauté meatballs 3 minutes on each side then add pasta sauce over meatballs.
Cover with a lid or tinfoil and cook for 15 minutes.
Serve over rice or pasta.
You can substitute ground turkey or ground chicken.
Alternatively, this can be made in the Crock-Pot on low for 6 hours.
Recipe by
Momma Chef
at https://mommachef.com/quick-easy-delicious-3-ingredient-meatball-recipe/