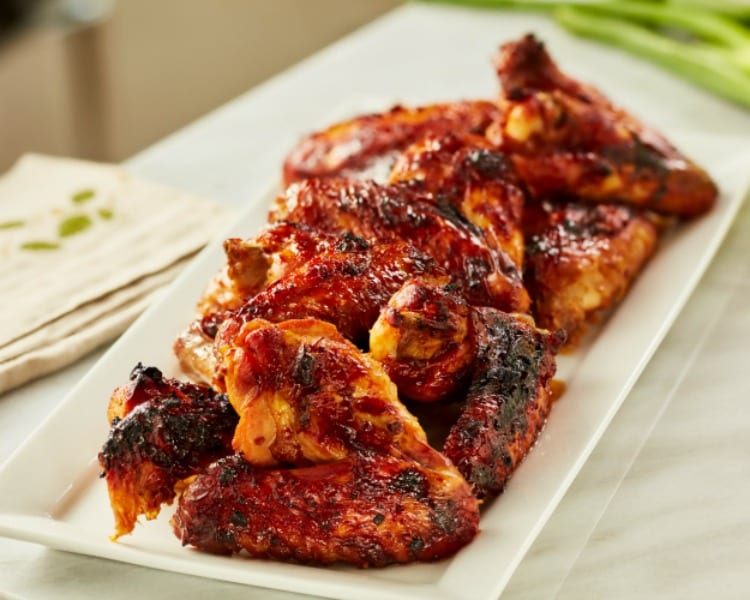 I make these three-ingredient chicken wings as appetizers for practically every dinner party I host. Inevitably, all the kids are full from eating so many wings before dinner is even served! They are so incredibly easy and always come out delicious. After you make these once, you will see why they are always the hit of the party. Enjoy!

Easy and Delicious: 3 Ingredient Chicken Wings
Ingredients
2 pounds chicken wings
⅓ cup Kikkoman Soy Sauce
½ cup Barbecue Sauce, such as Sweet Baby Ray's Barbecue Sauce
Instructions
In a large baking pan mix together Soy sauce and Barbecue Sauce.
Add chicken wings into pan and cover chicken in sauce.
Spread chicken in single layer and bake uncovered at 400 degrees for 40 minutes, then broil for 3 minutes to get them crisp.
Optional, sprinkle with sesame seeds before serving.

Tips:
If you don't have any sesame allergies substitute plain teriyaki or soy vey instead of soy sauce.
I use a large disposable pan (get them at Costco).
You can substitute wings for small chicken drummettes, which kids seem to prefer.
Like this recipe? Pin it!