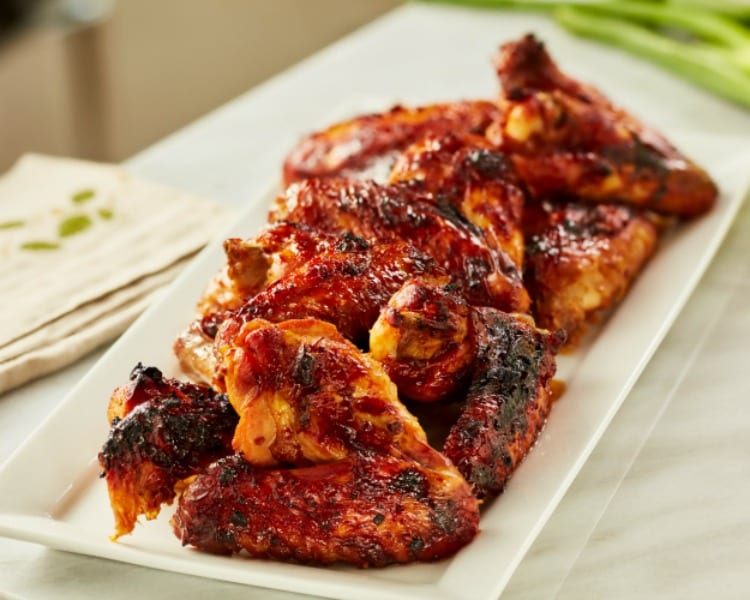 Was Confucius discussing my chicken wing recipe when he extolled simplicity? Who's to say? This recipe definitely embraces his ancient words of wisdom: Why complicate simple perfection? With just three ingredients, you, too, will be blown away by this scrumptious appetizer.
If one of my son's friends samples these wings for the first time at our house, nine times out of ten, I'm going to get a call requesting the recipe. Hands down it's my most popular dish and an absolute favorite of kids and adults alike. No football gathering is complete without these addictively tangy wings. I learned the hard way that I must make a separate tray for the kids; otherwise, my sons and their friends would never leave any for the adults. This appetizer easily transforms into the main dish as a family-favorite dinner.
Easy and Delicious: 3 Ingredient Chicken Wings
Ingredients
2 pounds chicken wings
⅓ cup Kikkoman Soy Sauce
½ cup Barbecue Sauce, such as Sweet Baby Ray's Barbecue Sauce
Instructions
In a large baking pan mix together Soy sauce and Barbecue Sauce.
Add chicken wings into pan and cover chicken in sauce.
Spread chicken in single layer and bake uncovered at 400 degrees for 40 minutes, then broil for 3 minutes to get them crisp.
Optional, sprinkle with sesame seeds before serving.

Tips:
If you don't have any sesame allergies substitute plain teriyaki or soy vey instead of soy sauce.
I use a large disposable pan (get them at Costco).
You can substitute wings for small chicken drummettes, which kids seem to prefer.

Like this recipe? Pin it!