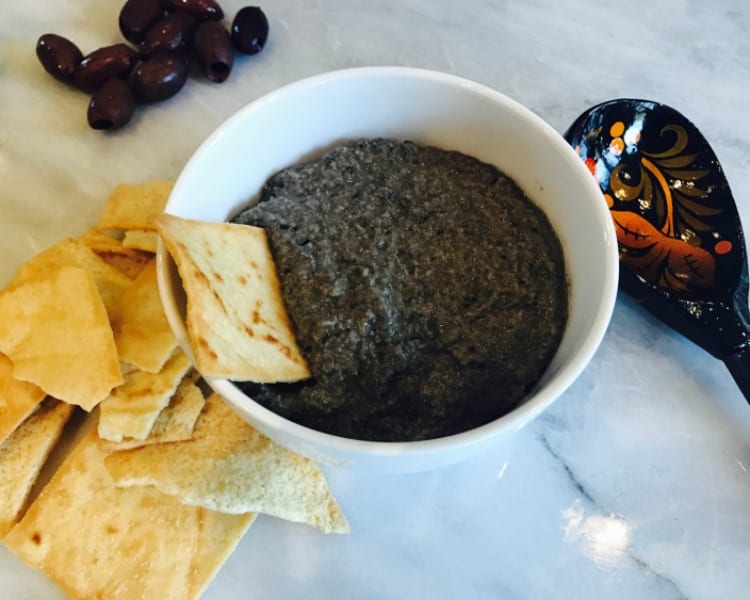 I have to admit, I am not a huge fan of olives– no judging — but my husband and boys can eat them by the handful. So, I figured I would try to create a quick and easy olive tapenade that I can throw together in the food processor and all the family would enjoy (well..most of the family). I normally taste everything I make and tweak it before it becomes an official "recipe" but this one I had to rely on my husband and several batches until it came out the way he liked it. I served it at a dinner party and it got rave reviews, so it's time that I put this one on the blog. It will literally take you 5 minutes to throw together and tastes so much better than the store-bought versions. Enjoy!

Homemade 5-minute Olive Tapenade
Ingredients
¼ cup olive oil
1 cup Mediterranean olives, pitted
1 tbsp. lemon juice
2 small cloves of garlic
1 tsp. chopped thyme
2 tsp. mayonnaise (optional)
Instructions
Combine all ingredients in a food processor, and pulse until mixture becomes coarse paste (stopping to scrape down the sides of the bowl).
I did not include salt in the recipe, with the saltiness of the olives, taste before adding salt.