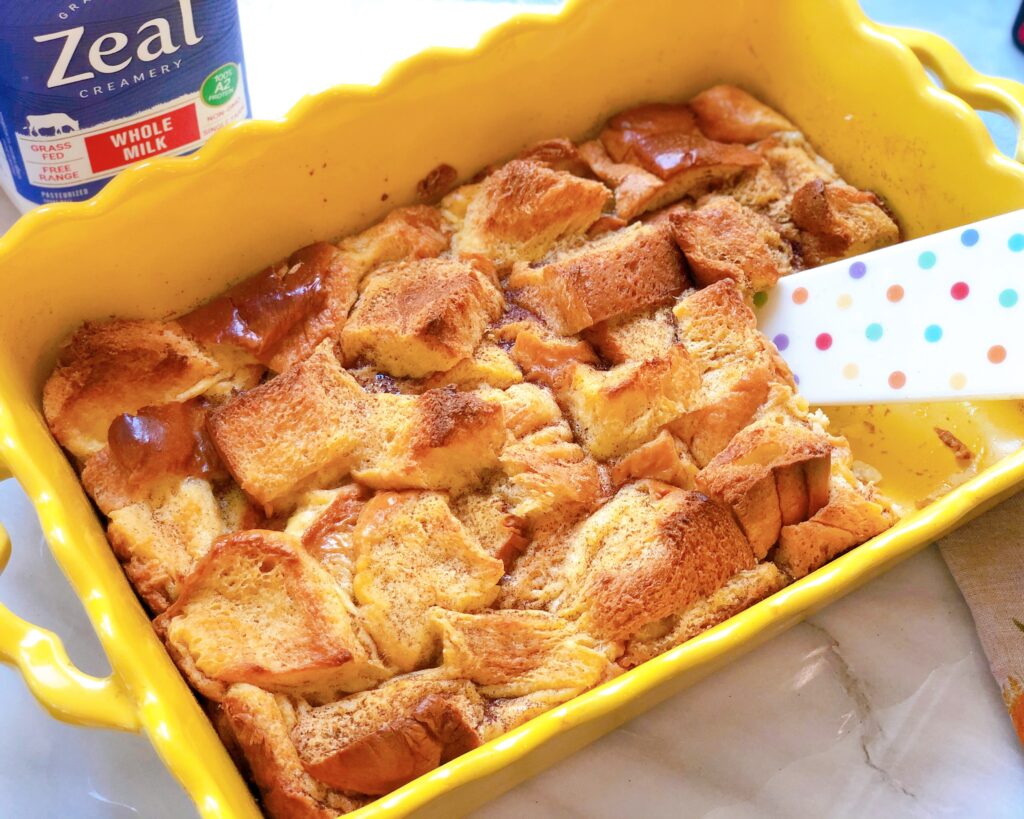 Mother's Day is taking on a bit of a twist this year. Since we can't have family over or go out to brunch, we moms deserve a day off of cooking, I have decided to dedicate this Mother's Day recipe to all the awesome moms out there, especially my mom!
My mom has passed on a lot to me: her blue eyes, her love of family fun, and walking the fine line between pure Momma Love and overprotective neuroticism (think Beverly Goldberg without the shoulder pads). Well- she still might come over wearing her 80's jumpsuit with the big white Reebok shoes. I know that I have crossed over to my mom's level of neuroticism when my kids sarcastically start calling me, "Bev".
My kids love French toast, but let's face it, standing in front of a skillet for 30 minutes making 15 pieces of French toast is not what I envisioned for Mother's Day. That's why I love this recipe, you can prep it in 5-minutes and pop it in the oven. My kids like to drizzle syrup on their individual piece, rather than on the entire casserole.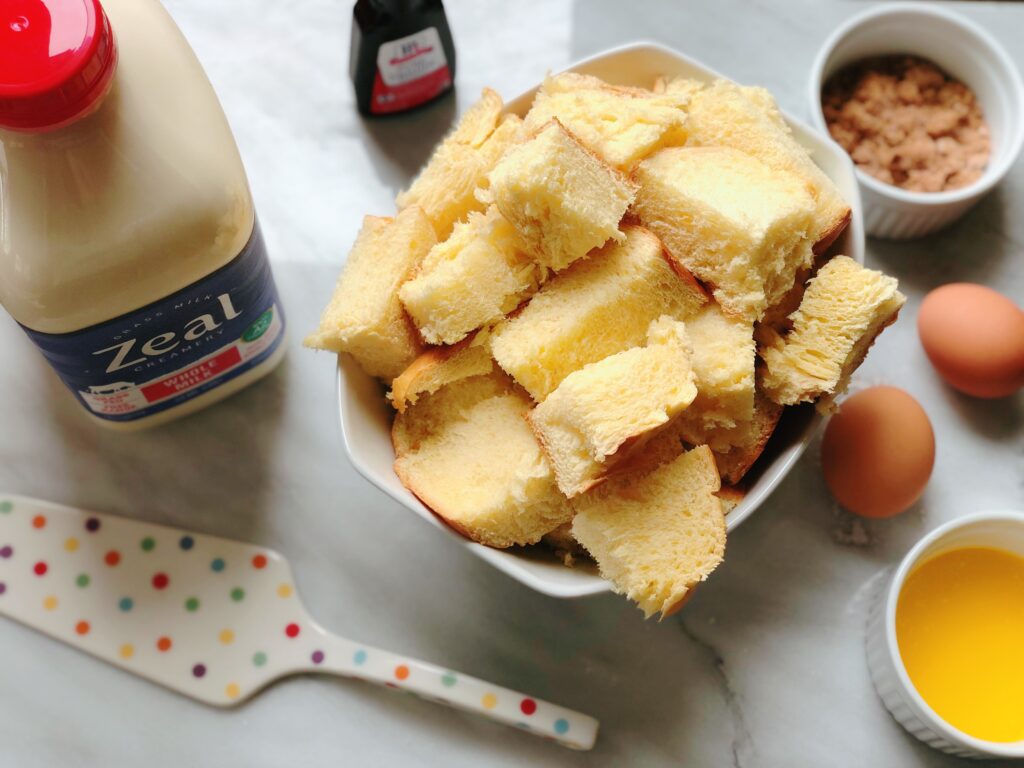 Brioche French Toast Casserole
Ingredients
1 14-16 oz. loaf brioche bread
2 ½ cup Whole or 2% Milk
6 eggs
½ cup brown sugar
1 tbsp. vanilla
Instructions
Slice brioche bread into 1" slices and then cut those into 1" cubes.
Spray a 9x13 baking dish with cooking spray and coat it well.
Layer bread into a greased baking dish.
In a medium bowl whisk together milk, eggs, brown sugar, and vanilla and pour evenly over the bread.
I like to let this sit in the refrigerator for at least 2 hours and if possible, overnight.
When ready to bake, preheat oven to 350 degrees and bake uncovered for 40-45 minutes, or until a toothpick comes out clean.
Remove from the oven and let it sit for 5-10 minutes before serving.

Like it? Pin it!

ORDER 6-MINUTE DINNERS (AND MORE!)