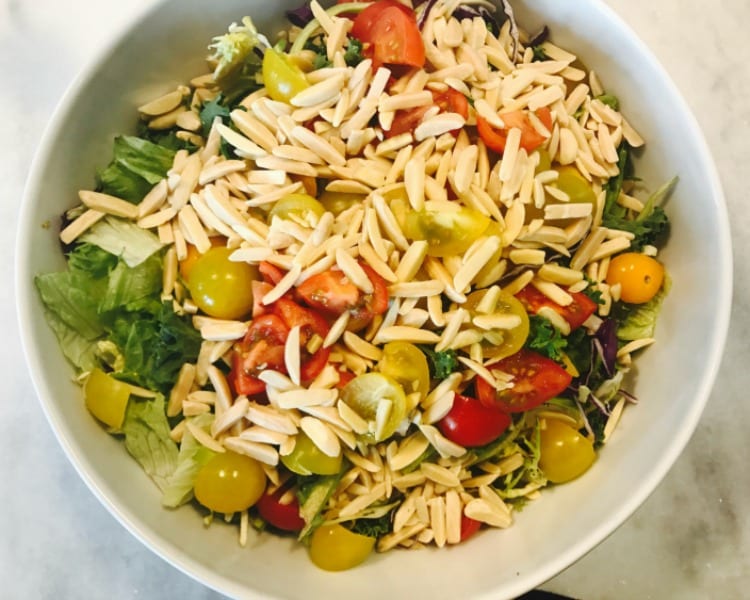 This is a great recipe if you need a new fun salad or want something yummy to bring over to a friend's home. I dress this with a simple olive oil/balsamic vinegar mix. For some crunch sprinkle some almonds on top, put the salad in a pretty bowl, and you have a beautiful and tasty dish! Enjoy!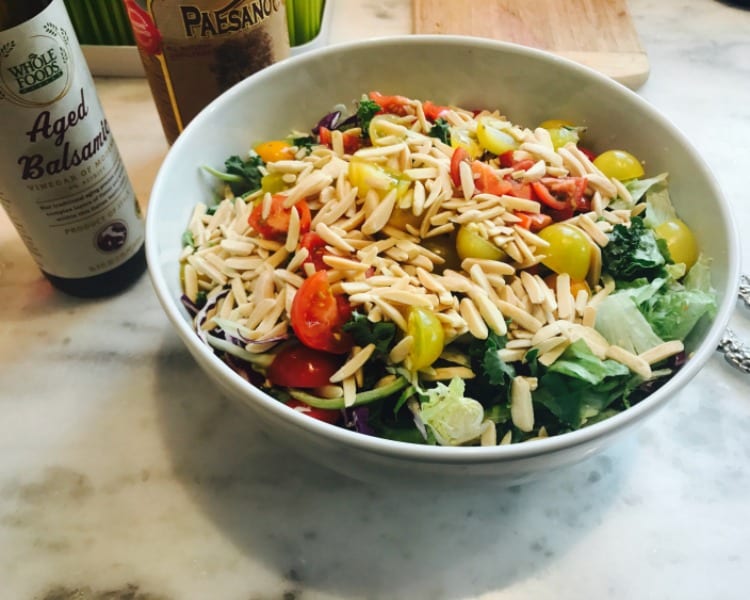 Simple and Delicious Summer Broccoli Salad - Low Carb
Ingredients
1 bag Trader Joe's Cruciferous Crunch Salad
1 container mini Heirloom tomatoes cut in half
¼ cup slivered almonds
⅓ cup olive oil
¼ cup balsamic vinegar
1 tsp. salt
Instructions
Mix olive oil, balsamic vinegar and salt in a small bowl, put aside.
Pour salad mix, tomatoes and almonds in a large bowl.
When ready to serve pour dressing over salad and mix well.
Yep, that's it!