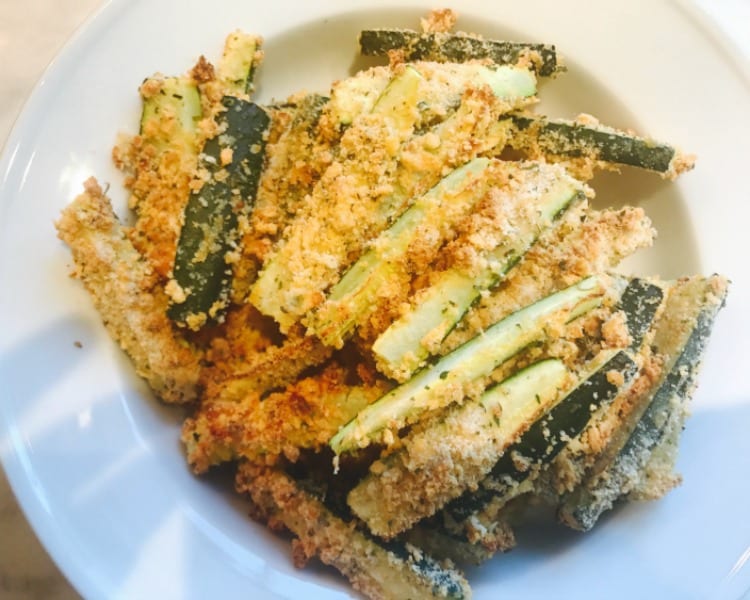 This is a great recipe if you need a new side dish or want something yummy to bring over to a friend's home. It's plain enough that even the pickiest kids will love it. For entertaining, sprinkle some herbs on top, put the zucchini in a pretty bowl, and you have a beautiful and tasty dish! My kids like to dip in marinara or barbecue sauce. Enjoy!

Healthy Baked Zucchini Fries
Ingredients
3 zucchini, quartered lengthwise
1 cup Panko bread crumbs
2 eggs, beaten
1 tsp. salt
Instructions
In large bowl combine Panko and salt
Dip zucchini sticks into eggs, then into Panko mixture.
Place zucchini onto a greased baking sheet.
Bake at 400 degrees for 20-25 minutes, or until golden brown and crisp.