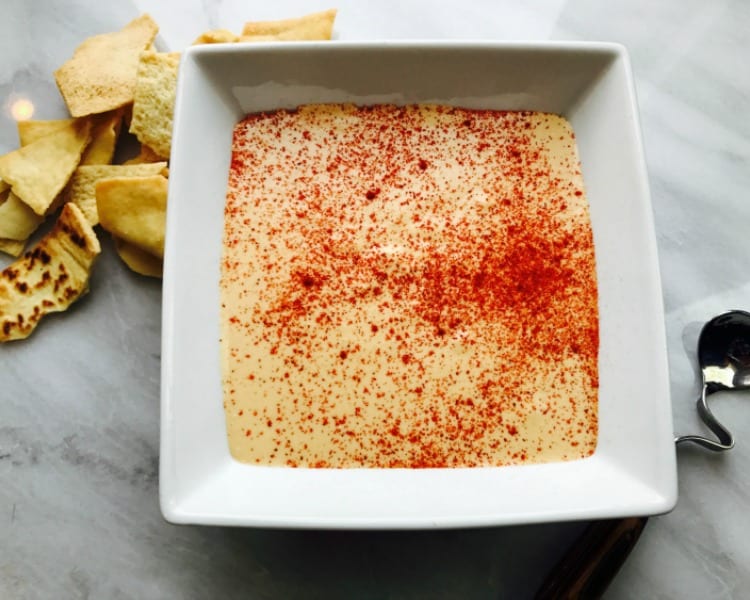 This is one of my favorite go-to appetizers.  It's so unbelievably simple to make and tastes so much better than the store bought brands, not to mention much healthier. I love to serve this with pita chips and usually add some paprika or chopped parsley right before serving.  This is one of those appetizers that you just cannot mess up! It always comes out delicious. Best served after refrigerated for several hours to let the ingredients combine. Enjoy!

Ingredients
2 16 oz. Cans of chickpeas (reserve liquid from 1 can)
½ cup Tahini paste
½ cup olive oil
Juice of 1 lemon
3 cloves of garlic
1 tsp McCormick Seasoning Salt
Instructions
Pour in order, liquid from 1 can of chickpeas, olive oil, lemon juice, seasoning salt, tahini, 2 cans of drained chickpeas and garlic in a food processor or blender. Puree until smooth.

Sprinkle with paprika or chopped fresh parsley before serving (optional).
Like this recipe? Pin it!