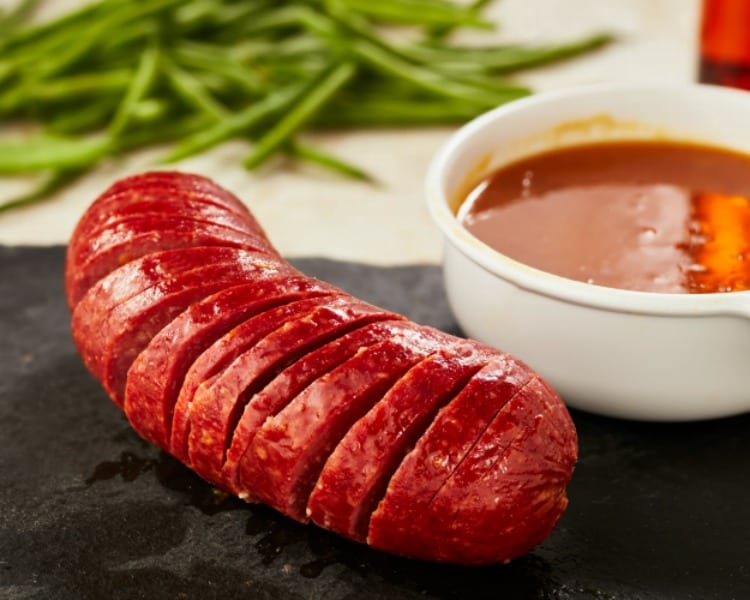 This recipe comes from a friend. After tasting it at her house — and probably finishing off a good majority of the salami all by myself — I knew it was something I had to start making and add to my blog. This salami is by far one of my kids' favorite appetizers and always a huge hit with adults as well. If you're serving this for a larger crowd, I suggest making two salamis. You'll see how fast they go!

Best Baked Salami
Ingredients
whole salami – 2 lbs.
8 oz jar Grey Poupon mustard (gluten-free variety can be used)
12 oz bottle of apricot jam
Instructions
Preheat oven to 300 degrees.
Partially slice the salami into ¼-inch thick slices, making sure the cuts do not go all the way through.
Place the salami into a baking dish or aluminum pan
In a separate bowl, mix jam and mustard and spread ¼ cup of the mixture over the scored salami. Save the rest of the mixture to serve on the side as dipping sauce.
Bake salami for 45 minutes.

Tips:
When finished, I like to cut the salami into small squares and serve with toothpicks as an appetizer.
This can be made the day before and reheated at 300 degrees for 15 minutes.
Like this recipe? Pin it!