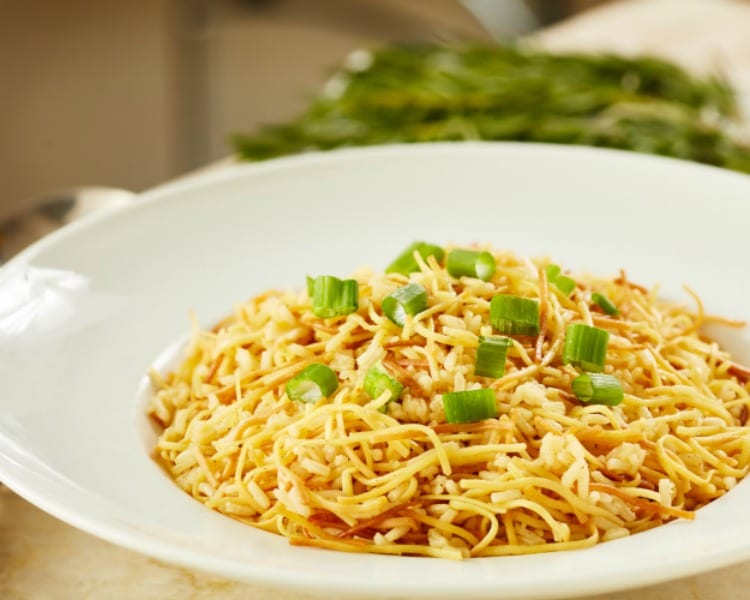 This is a great recipe if you need a new side dish or want something yummy to bring over to a friend's home. It's plain enough that even the pickiest kids will love it. For entertaining, sprinkle some herbs on top, put the rice in a pretty bowl, and you have a beautiful and tasty dish! Enjoy!

Amazing Noodle and Rice Pilaf Dish
Ingredients
3 tablespoons olive oil
8 oz fine noodles
2 cups instant rice
3 cups chicken broth
1 package Lipton Onion Mix
Instructions
Heat a large skillet over medium-high heat, add 3 tbsp. olive oil. Add the noodles, lower the heat to medium, and cook, stirring constantly for 3 minutes.
Add the rice, stir to combine.
Stir in the chicken broth and onion mix. Bring the mixture to a boil then cover and reduce the heat to low, and simmer for 15-20 minutes, or until the rice and noodles have absorbed all the liquid.
Fluff with a fork and serve.