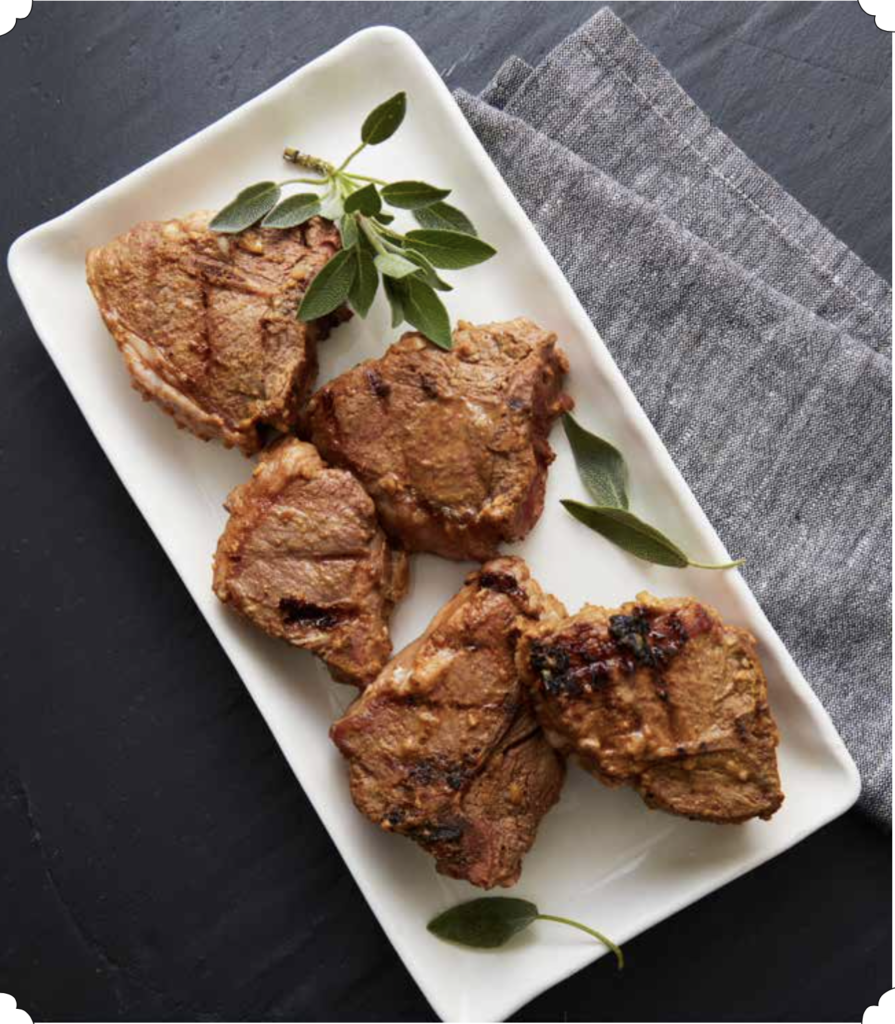 Grilled lamb chops with mustard rub? So elegant and so easy! This recipe is one of
my husband's absolute favorites. My sons love it, too! In fact, I've been doubling the recipe ever since my oldest entered adolescence and his never-ending appetite kicked in. Before long, I'll be tripling it.
When you make this recipe, you'll be following in the footsteps of the iconic Julia Child and her leg of lamb recipe, Gigot à la Moutarde. Sounds très fancy, right? Here's a secret—Julia used soy sauce in her marinade. She knew it was just the kick needed to elevate this dish from bien to fantastique! I love to serve this recipe to welcome spring. Brush the March snow off your grill, and bon appétit!

Best-Ever Grilled Lamb Chops
Ingredients
2 tablespoons (30 ml) Dijon mustard
2 garlic cloves, minced
1⁄4 cup (60 ml) soy sauce
8 lamb chops (2 to 21⁄2 pounds)
Instructions
In a gallon-sized zip-top bag, combine the Dijon mustard, garlic and soy sauce.
Seal the bag, and shake to mix the ingredients.
Add the lamb chops to the bag, and shake again to coat the lamb chops.
Marinate the lamb chops for several hours or up to overnight in the refrigerator.
When you're ready to grill, preheat the grill to medium heat.
Remove the lamb chops from the marinade, and grill for 2 to 3 minutes on each side.
Like it? Pin it!