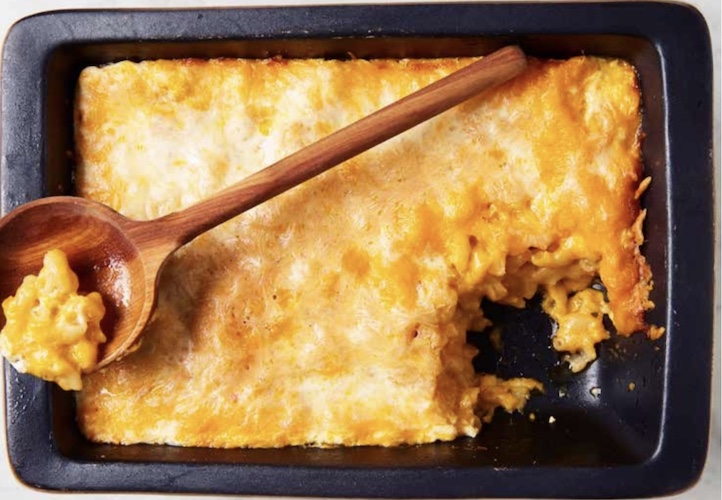 I will let you in on a Momma Chef secret- when my kids were younger, they ate boxed mac and cheese, more than I would like to admit. I made sure to buy the all-natural, organic brands, as not feel too guilty, but I knew there had to be an easy way to make homemade mac and cheese. What I really wanted was to be able to throw it all together, without needing to use an extra pot to boil the noodles, just a 1-bowl dish. It definitely took a while to master this recipe, but I finally got a big thumbs up from boys! This is so unbelievably easy, you don't even need to boil the noodles first, it makes the boxed mac and cheese look difficult! Hope your kids love this as much as mine do!

Easiest Homemade Mac and Cheese
Ingredients
2 Cups elbow macaroni, regular or gluten-free
4 cups 2% or Whole Milk
1 tsp. salt
3 tbsp. salted butter, melted
5 cups shredded cheese (I like using a mixture of Sharp Cheddar and Mexican Blend)
Instructions
Add macaroni, milk, salt, melted butter and 3 cups of shredded cheese into a large bowl and mix well.
Pour into a 9-by-13-inch greased baking dish.
Sprinkle remaining 2 cups of cheese over mixture and cover with foil.
Bake covered at 350 degrees for 35 minutes then remove foil and bake an additional 20 minutes uncovered.
Like it? Pin It!