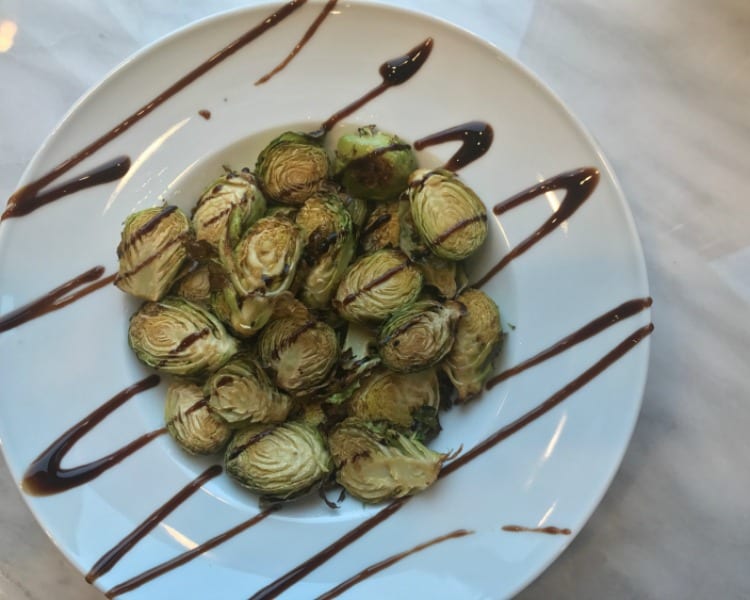 This is going to be one of the easiest and tastiest Brussels sprout dishes you've ever made! But, buyer beware, if you have not made Brussels sprout before, there can be a strong smell that takes some getting used to, it's worth it for us since my whole family loves this side dish. Enjoy!

Balsamic Glazed Roasted Brussels Sprouts
Ingredients
1½ lbs Brussels sprouts
2 tbsp olive oil
1 tsp kosher salt
2 cloves garlic chopped
1 tbsp balsamic vinegar or glaze
Instructions
Preheat oven to 425°F.
Line a baking sheet with aluminum foil.
Cut off the bottoms off the sprouts and slice sprouts in half lengthwise.
In ziplock bag, toss Brussels sprouts, oil, salt and garlic, shake to coat.
Transfer the Brussels sprouts to baking sheet and roast until tender, about 20 minutes.
Place cooked sprouts on serving dish and drizzle with balsamic vinegar or glaze.
Like it? Pin it!