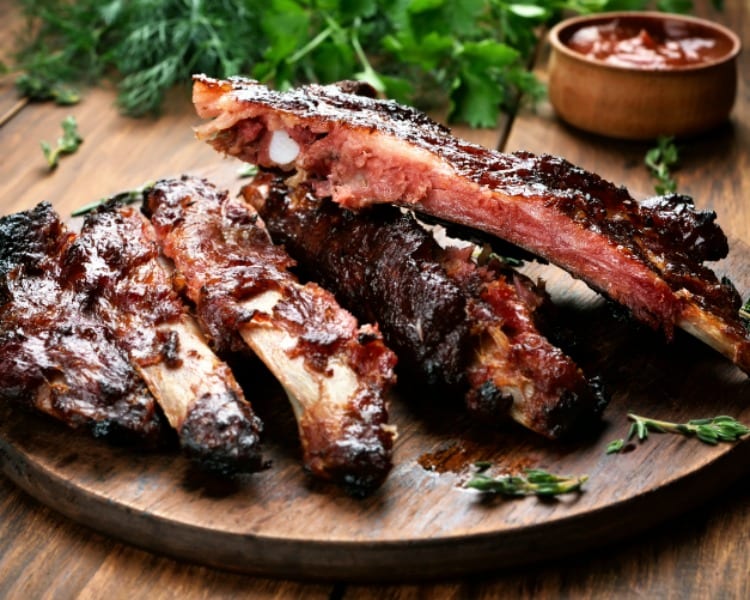 My husband absolutely loves beef ribs, he thinks of them as a special treat, and I am hoping he never sees this post to learn my secret of how easy they are to make! This truly is a "Finger-Lickin' Good" recipe.
I make these three-ingredient barbecue beef ribs as appetizers for special dinner parties I host or a special dinner treat. They are so incredibly easy and always come out delicious. After you make these once, you will see why they are always the hit of the party. Enjoy!

Finger Lickin' Good 3-Ingredient Beef Ribs
Ingredients
Rack of beef ribs (about 4 pounds)
1 tsp kosher salt
1 cup of your favorite barbeque sauce (I love Sweet Baby Ray's)
Instructions
Preheat oven to 350 degrees.
Season all sides of the ribs with salt
Add ¼ cup water to the bottom of a small pan (I like to use a disposable pan).
Place ribs over water and bake 45 minutes.
Brush generously with barbecue sauce.
Bake another 30 minutes.
Add one more coat of barbecue sauce before serving.
Like it? Pin it!