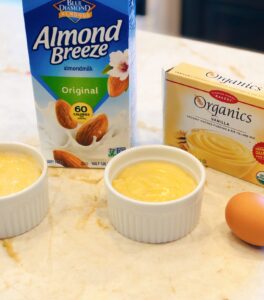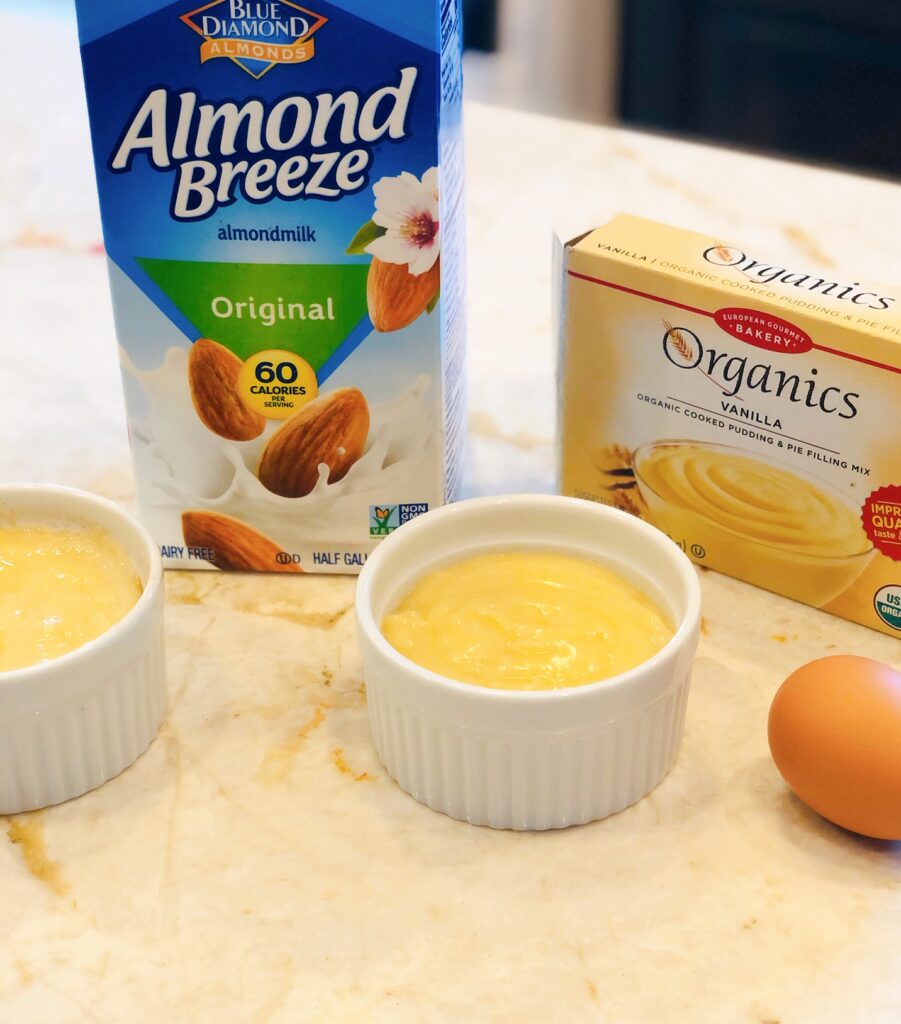 Who doesn't love a trifle? It's literally one of my favorite desserts. My kids happen to love strawberry shortcake, I mean that can't really be a dessert since it has real strawberries in it — right? So, I thought it would be so fun to try to create a strawberry shortcake trifle. 
I wanted to come up with a recipe for a dairy-free version, which proved to be more difficult than I anticipated. My first step was figuring out how to make dairy-free pudding. I tried looking up a bunch of recipes, but they all seemed to be way too complicated with too many ingredients. 
So, I did a little research, ran to the store to buy a variety of dairy-free vanilla pudding mixes (easy option) and different kinds of dairy-free milk. I tried out a couple of variations; some were too liquidity and some looked clumpy (although still tasted great); the recipe below turned out the best. You honestly can not tell this pudding is dairy-free! It is a similar recipe to the one on this box (I also liked this brand the most) but I tweaked the ingredients and amounts to make it non-dairy and still have a good consistency. 
Stay tuned for the full trifle recipe next week (might not be "6 under 6"). In the meantime, I hope you enjoy this dairy-free pudding recipe.
Dairy-Free Vanilla Pudding
Ingredients
1 3-4 oz. box of non-dairy Vanilla Pudding Mix
1½ cups plain almond milk (no flavor)
1 egg yolk
Instructions
In a small saucepan whisk together almond milk, pudding mix and egg yolk *try not to get in any egg white.
Cook over low/medium heat whisking constantly until it comes to a boil (about 3 minutes).
Once the mixture has come to a boil, let it cook until the mixture thickens, keep whisking (about 2 minutes).
Remove from the heat and pour it into 2 or 3 small bowls.
Eat immediately or refrigerate. Enjoy!
Like it? Pin it!