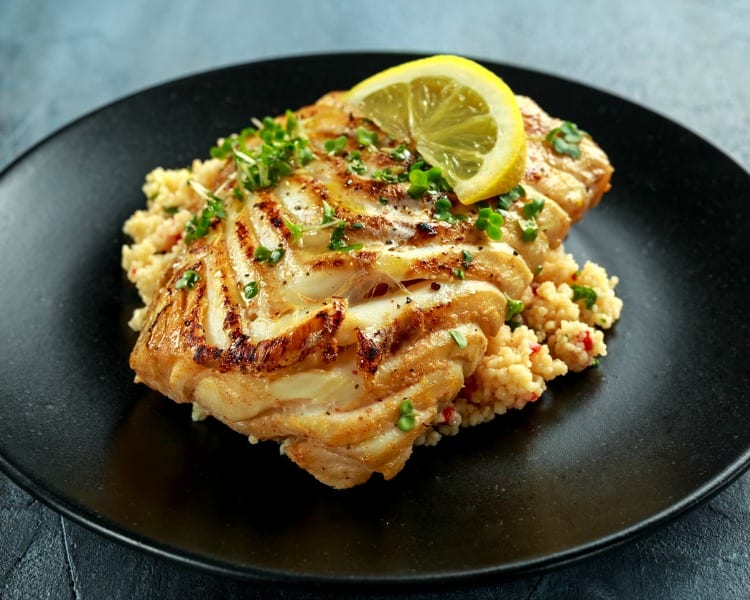 No one will even know this recipe took you 5 minutes to throw together – it's just that good! This has to be one of the easiest cod dishes you are ever going to make! You absolutely cannot mess this up, just don't overcook it. This will be an instant hit with your family and friends. I am all about presentation, so I like to plate it over a couscous or Japanese rice. You can check out my recipe for Garlic-Infused Rice which will go great with this Miso Glazed Cod recipe. Enjoy!

Miso Glazed Cod
Ingredients
4 black cod or regular cod fillets
¼ cup miso paste
⅓ cup cooking mirin
¼ cup cooking sake
3 tbsp brown sugar
Instructions
Preheat broiler (set your oven to "broil").
For the marinade: In a microwave-safe bowl, mix together miso paste, mirin, sake and brown sugar.
Cook marinade in the microwave for 2 minutes until most of the sugar is dissolved and mix to combine the ingredients.
Add the cod to the bowl and rub marinade over both sides, if possible let the cod sit in the marinade between 5-30 minutes (preferably closer to 30 minutes).
Place cod fillets on a sheet pan lined with foil and roast the cod fillets in the oven for 8- 9 minutes until fillets are fork tender and caramelized.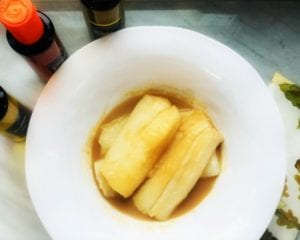 Like It? Pin it!