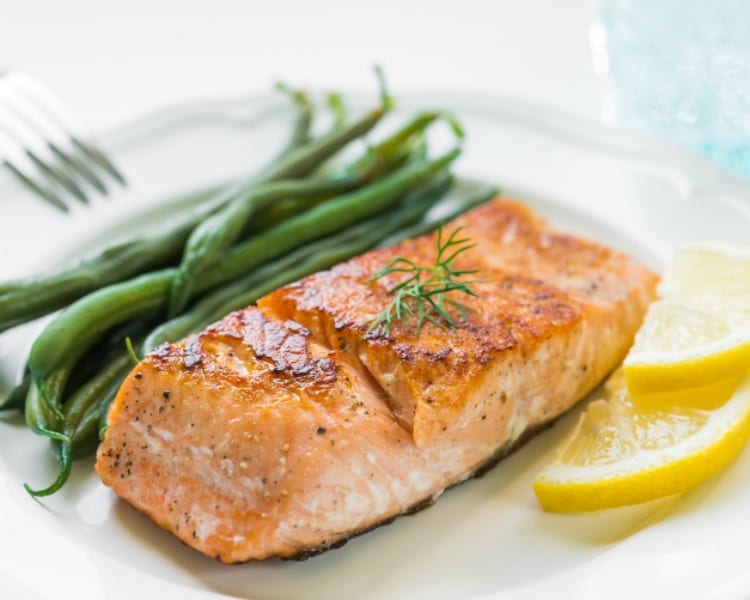 For those that do not cook salmon often, I will let you in on a little secret; salmon is not only delicious, it is rich in omega-3 fats which help boost your brain and cardiovascular health. And like all of Momma Chef's creations, this recipe is quick, easy and scrumptious. With only 4 ingredients, you can whip this up in under 5 minutes prep time!

Maple Honey Glazed Salmon
Ingredients
4 Salmon fillets (around 6 oz each)
2 tbsp honey
1 tbsp pure maple syrup
¼ cup dijon mustard
Instructions
Preheat oven to 400 degrees F.
For the marinade, in a small microwave-safe bowl mix together honey, maple syrup, and mustard.
Place salmon on a baking sheet and generously brush marinade over the salmon.
Microwave the remaining marinade for 2 minutes and put on the side.
Bake for 20 minutes.
Drizzle remaining marinade over cooked salmon (optional).
Like it? Pin it!