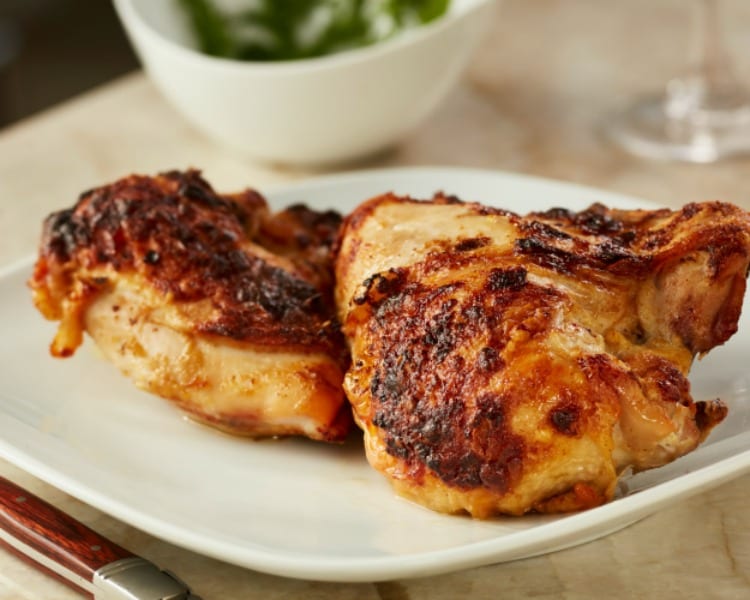 This is going to be one of the easiest and tastiest chicken dishes you've ever made! The flavor is delicious, and the light coat of mayonnaise gives the outside a crispy texture that resembles fried chicken but is much healthier. My whole family loves this dish. Enjoy!

Country "Fried" Chicken Recipe
Ingredients
8 bone-In chicken breasts with skin
½ teaspoon Lawry's Seasoning Salt
1 cup low fat mayonnaise
¼ cup olive oil
Instructions
Preheat oven to 400 degrees F.
Rub olive oil over skin of the chicken and sprinkle with Lawry's Seasoning Salt then spread the mayonnaise on top of the seasoning.
Bake for 1 hour uncovered on lower rack.

Tips and Tricks:
If you like dark meat you can substitute with bone-In thighs.
I like to use disposable gloves when preparing chicken. Check out Momma Chef's "Poultry Tips"