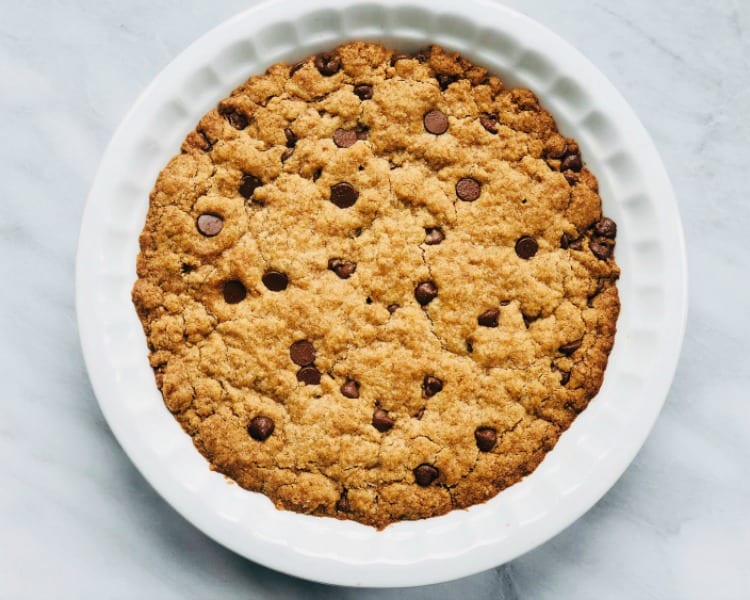 One Saturday afternoon we had a houseful of hungry kids, so I thought it would be fun to fill the house (and their tummies) with the smell of fresh baked cookies. As you know, my recipes must be quick and easy. This recipe literally took me under 5 minutes to get in the oven and was a huge hit! I only had whole wheat flour in the house and the kids didn't even know the difference. There was not a crumb left in the pie dish!
This Chocolate Chip Cookie Pie is seriously one of easiest desserts you will make! It is sure to be a hit with the kids and will become your new favorite chocolate chip cookie pie recipe.
You can also use gluten-free flour to make it a gluten-free dessert, I like using Bob's Gluten-Free 1-to-1 Baking Flour. Enjoy!

The Easiest Cookie Pie Recipe
Ingredients
1 cup all-purpose flour (you can substitute for whole wheat or gluten-free flour)
¾ cup packed brown sugar
2 large eggs
¾ cup (1½ sticks) butter, softened or melted coconut oil.
1 teaspoon vanilla extract
1 cup semi-sweet or dark chocolate chips
Instructions
Preheat oven to 350° F.
Beat eggs in large mixer bowl on high speed for 1 minute or until foamy. Beat in flour, brown sugar, vanilla and softened butter. Stir in chocolate chips.
Pour into greased 9½ inch pie dish.
Bake 25 minutes or until toothpick comes out clean.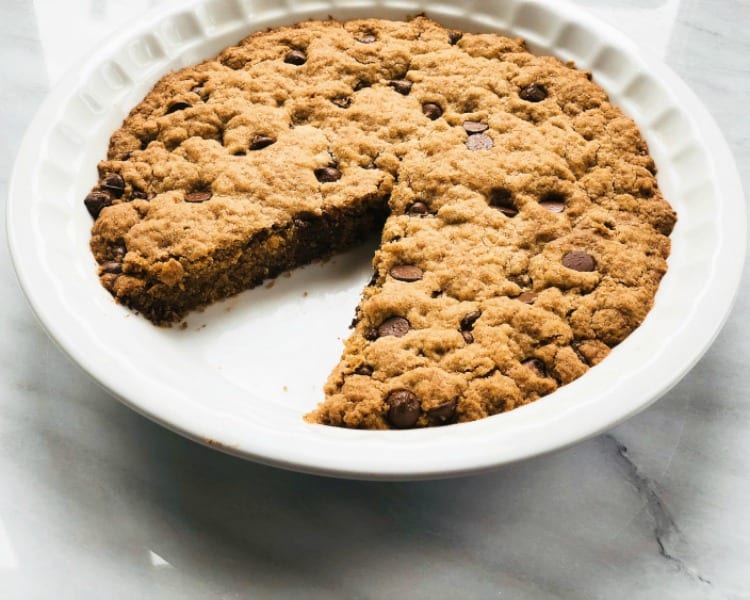 Like it? Pin it!