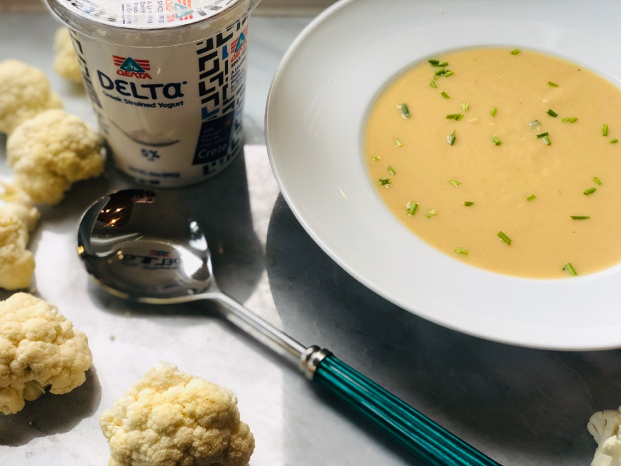 I think it's safe to say that I am not alone in thinking, I am so over 2020.
As a mom with three kids, a dog, and my dear husband, I've spent years of trial and error figuring out the best ways to manage a (mostly) happy and (mostly) healthy household. The last nine or so months have forced us to make some changes that are beyond my control: Will my kids be in school next week? Is the soccer season canceled? Will our paychecks stay steady? Can I meet my mom for lunch next week? 
All of these unknowns haven't been easy to anyone, and it's no surprise that many of us have been turning to food for comfort in these uncertain times. Sometimes my family is making good choices (crunchy apples for afternoon snacks) and sometimes… not so much (see the number of half-eaten quarts of ice cream in our freezer).
I woke up this morning thinking about the hope that a new year can bring, so I've decided to ring in my resolutions early. With so many things in my family and in the world that are beyond my control, at least I can start by making some intentionally positive changes in my own life. As a creator and curator of recipes, an easy place for me to start is the healthy makeover of some of my family's favorites.
My boys love, love, love soup. It's an easy and creamy way to sneak some extra veggies in their diet, too. With a loaf of crusty French bread, they will demolish crocks of soups and stews like an NFL football team.  I took one of our familiar fall favorites, Creamy Cauliflower Soup (no, for REAL, my boys LOVE this), and looked for a way to make it better. I substituted the cream with Greek Yogurt, and wow! It was a decision that would even impress the goddess of wisdom, Athena.
I'm excited to have made early resolutions to make some positive changes in my life. I hope that you will try my Creamy Cauliflower Soup as a positive choice and delicious option for you and your family, too! And, Happy (two-months early) New Year!
Creamy Cauliflower Soup
Ingredients
2 bags cauliflower florets (10-12 oz. bags)
¼ cup olive oil
2 box (32 oz.) vegetable broth
1 chopped onion
2 cups peeled and diced celery root
1 cup Plain Greek Yogurt, 0% or 5% Fat
Instructions
In a large saucepan, sauté the onion in olive oil over medium heat for 3 minutes.
Add in cauliflower florets and diced celery root, mix and cook another 2 minutes.
Add the vegetable broth.
Cover partially and cook over medium heat for 30 minutes until cauliflower is very tender.
Add in Greek yogurt and puree soup in a blender, food processor or soup emersion until smooth.
You can also make this in the Crock Pot/Slow Cooker follow all steps above and cook on low for 6 hours.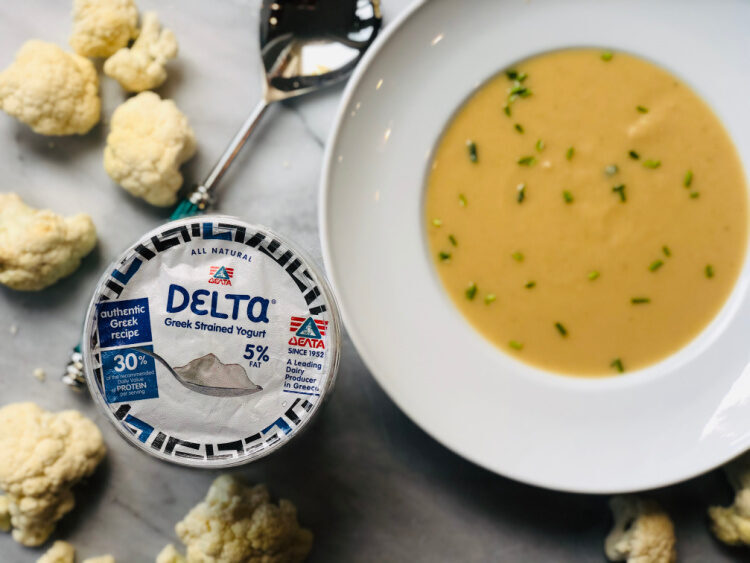 Like it? Pin it!