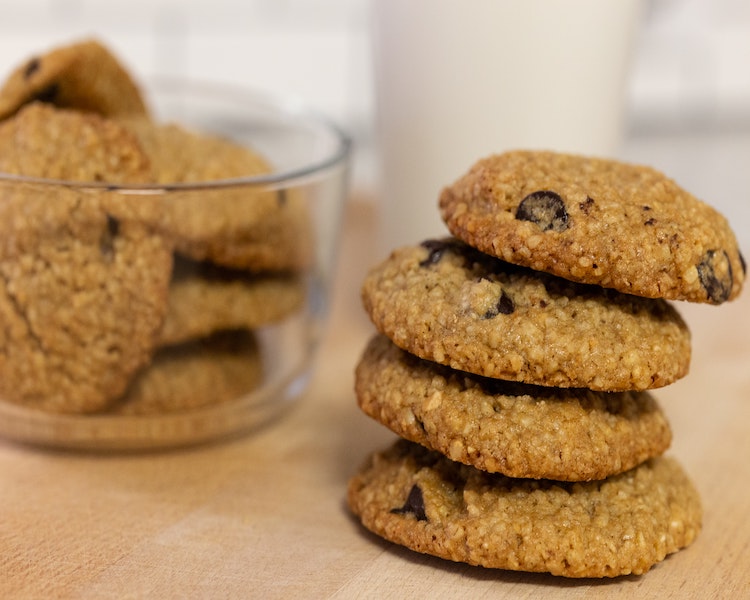 Crispy Oatmeal Raisin Cookies
Ingredients
1 cup self-rising flour
½ cup packed brown sugar
1 large egg
½ cup (1 stick) butter or margarine, softened
1 cup quick-cooking or instant rolled oats
½ cup packed raisins
Instructions
Preheat the oven to 350°F.
Add the eggs and softened butter to a large mixer bowl and with a hand mixer on medium speed beat together for 1 minute.
Add in the flour, brown sugar, and oats and mix on medium speed for another 2 minutes, until everything is well combined.
Then with a spoon stir in the raisins.
Drop the batter in teaspoonful onto baking sheets lined with parchment paper, about 2 inches apart.
Optional- With the back of a small glass, lightly push down the cookies so they lay flat, this is how you get them to bake up crispy.
Bake the cookies for about 9-11 minutes or until the bottoms are golden brown.
Like it? Pin it!