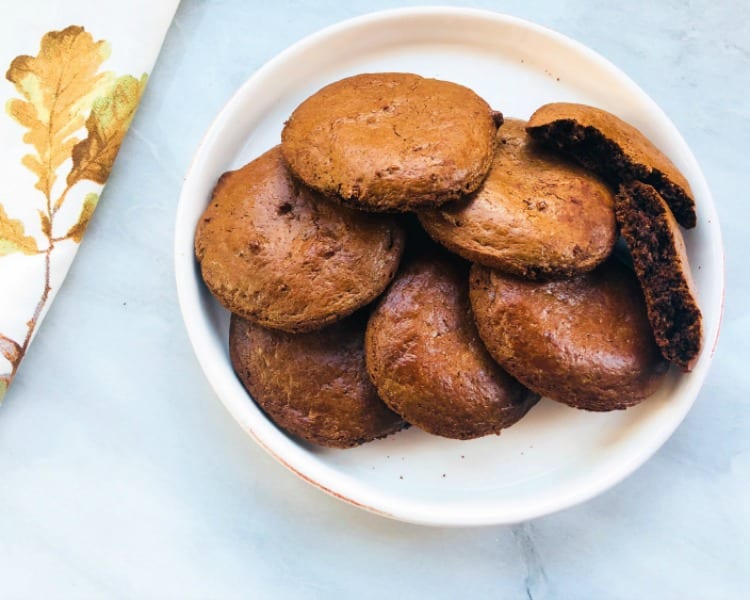 How many of us have found ourselves wistfully staring into our pantries, looking for something to satisfy our sweet tooth without busting our diets? What if you saw chocolate cookies staring back at you? Most of us would forget about our diets, grab a cookie (or two), followed by a large serving of guilt. What if I told you that you could have your cookies and eat them too?!
By substituting all-natural coconut sugar for white sugar and almond flour for white flour, I was able to create low-carb, crave-worthy, splurge-safe cookies. Best of all, it's a bonafide Momma Chef recipe. Like all of my Momma Chef creations, it's quick, easy, and scrumptious — with only six ingredients, you can whip us these cookies in under five minutes! Here's the delicious, satisfying, and SIMPLE recipe to healthy bliss.

Delicious Low Carb Cookies
Ingredients
1 cup almond butter (I used Whole Food organic almond butter)
½ cup coconut sugar
2 eggs
½ cup unsweetened cocoa powder
1 teaspoon baking soda
½ cup almond flour
Instructions
Preheat oven to 350 degrees.
Pour all ingredients above into a large mixing bowl and mix by hand until all ingredients are combined.
Use a tablespoon or cookie scoop to scoop out around 2 tablespoons of dough and make into a round ball. Place on parchment paper-lined or greased baking sheet.
This recipe should make 16-18 cookies.
You can then use a fork to slightly press down the cookies.
Place the baking sheet into the oven and bake for 10 minutes.
Let cool and enjoy!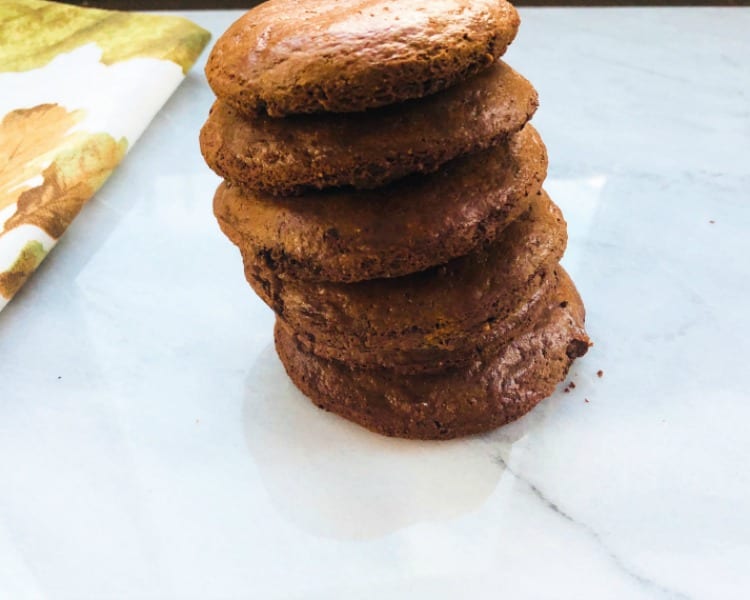 Like it? Pin it!