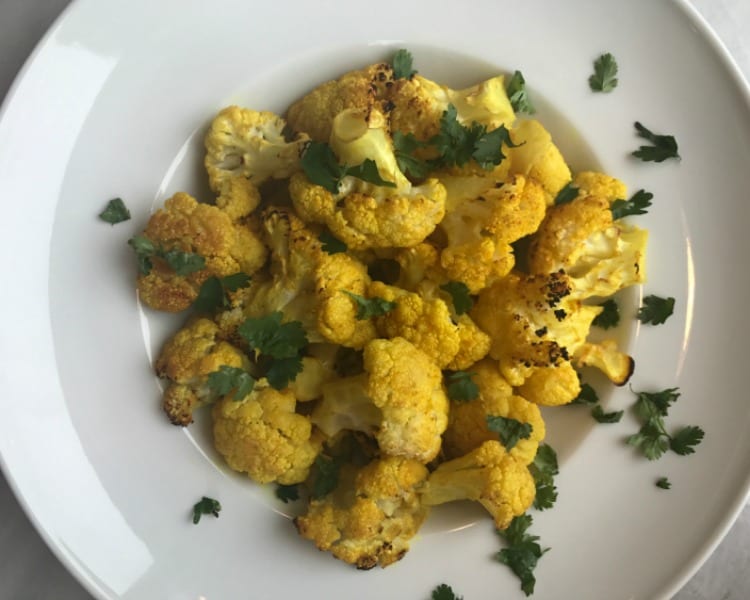 You will love the simplicity of this cauliflower dish. With just a few ingredients, it is a great last-minute side dish with a beautiful presentation. I make this roasted cauliflower dish for almost every dinner party I host! I like to sprinkle with fresh chopped flat-leaf parsley right before serving. Enjoy!

Simple Turmeric-Roasted Cauliflower
Ingredients
2 lb. bag cauliflower florets
⅓ cup olive oil
2 tbsp lemon juice
1 tbsp sugar
1 tsp salt
1 tsp turmeric
Instructions
Preheat oven to 450°.
Pour olive oil, lemon juice, salt, turmeric and sugar into a gallon size Ziplock bag. Seal the bag and shake all ingredient to mix.
Add the cauliflower florets, seal the bag again, and shake one more time to coat the cauliflower.
Spread cauliflower on a foil-lined baking sheet or large disposable pan,
Roast for 15 minutes.

Tips:
I like to get my cauliflower florets from Costco
Sprinkle with chopped flat-leaf parsley before serving