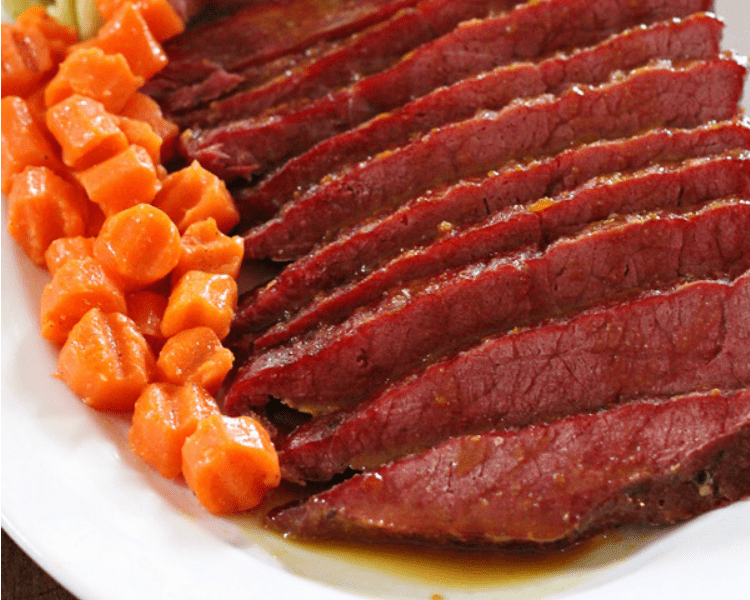 No one will even know this recipe took you 5 minutes to throw together – it's just that good! When you make this recipe, find a whole pre-cooked corned beef, I heard they have a great one at Trader Joe's. If it's not pre-cooked, just boil and cut off the fat before you follow the recipe below. You absolutely cannot mess this up. This will be an instant hit with your family and friends. Enjoy!

Honey Glazed Corned Beef
Ingredients
2 pounds pre-cooked corned beef
1 cup honey or date syrup
1 cup apricot jam
2 tablespoons Dijon mustard
Instructions
Preheat oven to 375 degrees.
Spray a disposable pan or baking dish with cooking spray.
Mix the apricot jam, honey or date syrup and Dijon mustard until well combined.
Place the pre-cooked corned beef in the prepared baking dish and smother the corned beef with the marinade..
Leave ½ cup the remaining marinade on the side to put on top of the finished corned beef.
Cook for 30 minutes.
Like it? Pin it!