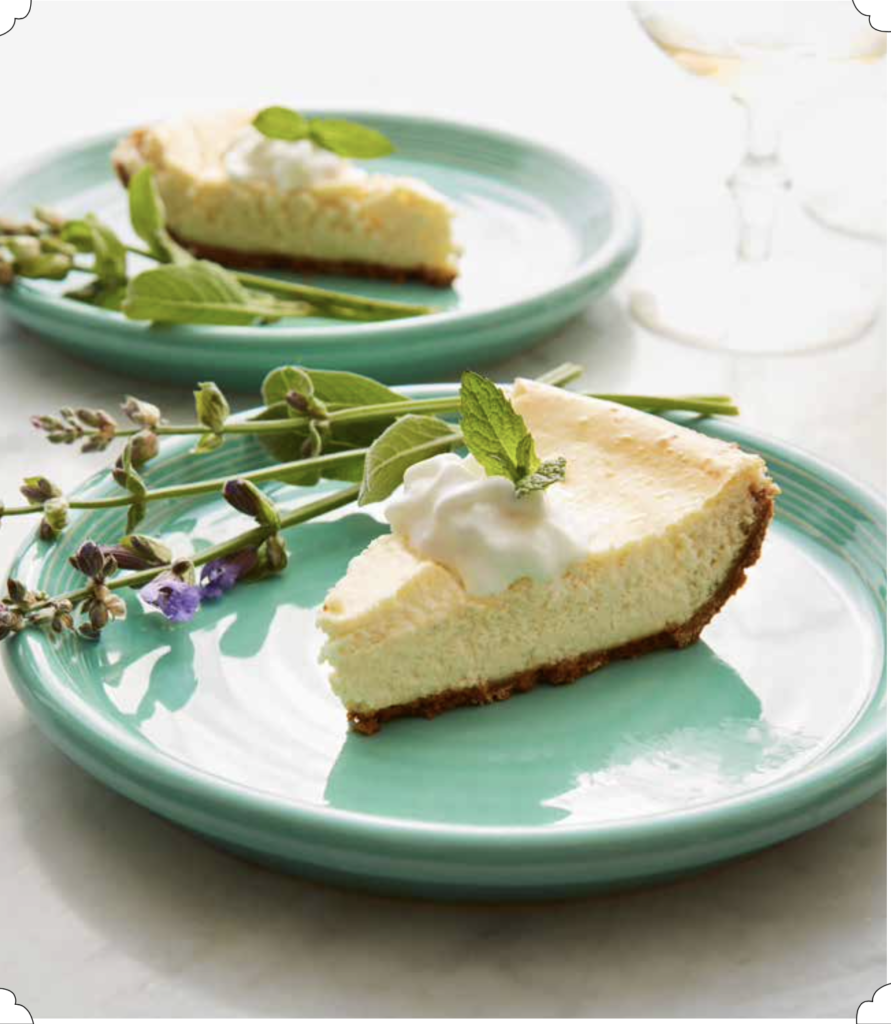 If you've ever been intimidated by making a cheesecake, join the club. This iconic dessert can strike fear into any cook's heart. No worries for you, though. This recipe will help you produce a deliciously creamy New York–style cheesecake that you'll be proud to claim as your own. You'll find that the addition of a little sour cream produces a texture as silky as Frank Sinatra's voice. Start spreading the news, for this cheesecake is pure New York, New York.
Today, most New Yorkers agree that a true slice of New York cheesecake is pure, unadulterated cheesecake. You don't have to be a purist, though: fruit (cherries!), crumbled cookies (Oreos!) or crushed candy (Heath bars!) make terrific toppings.
NEW YORK–STYLE CHEESECAKE
Ingredients
2 eggs
2 (8-ounce) packages cream cheese, at room temperature
3⁄4 cup (granulated sugar
1⁄2 cup sour cream
2 teaspoons vanilla extract
1 (9-inch) graham cracker pie crust (regular or gluten free)
Instructions
Preheat the oven to 350°F (177°C).
In a large mixing bowl, add the eggs and, using a hand mixer, blend on medium speed for 30 seconds.
Add the cream cheese, sugar, sour cream and vanilla to the eggs, and blend until smooth, about 3 minutes.
Pour the cheesecake mixture into the pie crust, and bake uncovered for 55 minutes until the center is firm.
Let the cheesecake cool in the refrigerator for at least 2 hours.
More tips in the cookbook!

Like It? Pin it!