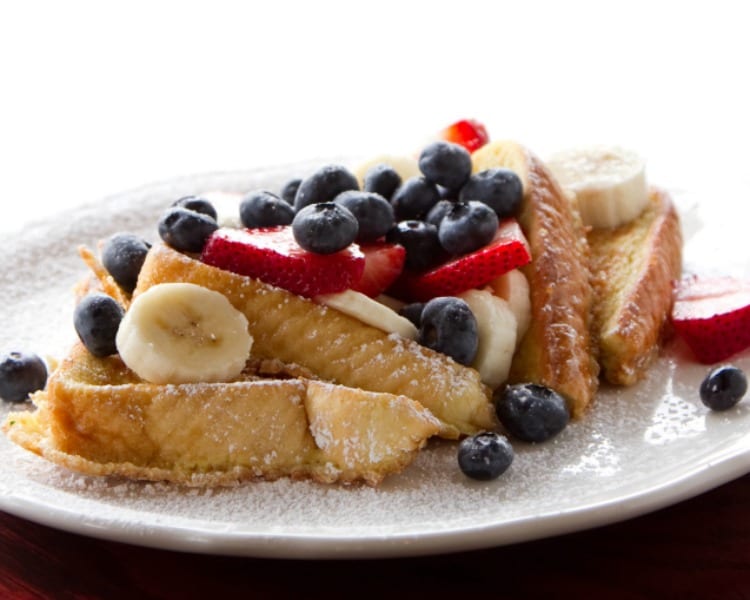 This was one of my first college "gourmet" specialties; caramelized French toast (Step one: drench French toast in sugar; Step two: add more sugar). Since that time, I have a lessened the sugar and like to add some fresh fruit to give some natural sweetness. It is a weekend favorite and super easy to make!

Caramelized French Toast
Ingredients
6 slices challah, brioche, white or whole-wheat bread
1 tsp. vanilla
3 eggs
¼ cup milk
2 tsp. butter or Pam
3 tbsp. sugar
Instructions
In a skillet, melt butter or spray Pam over medium heat.
In a shallow bowl or container, whisk together the eggs, milk, and vanilla.
Dip bread in egg mixture.
Cook slices about 2 minutes on each side until golden brown.
Before removing from the heat, sprinkle ½ tsp. sugar on the french toast, flip and cook 20 seconds.
Do the same on both sides so the sugar has cooked into the French toast.
Remove from heat and serve with fresh fruit or syrup.