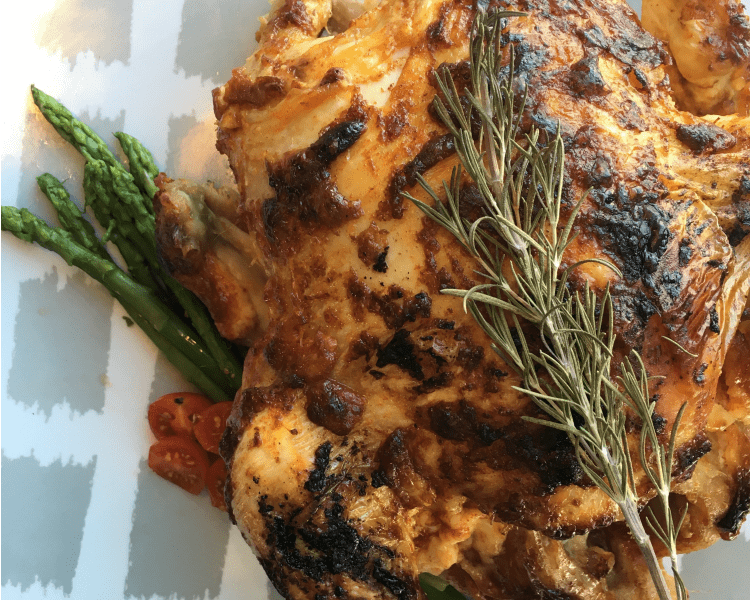 You will love the simplicity of this chicken.The rosemary adds a delicious flavor and beautiful aroma. With just a few ingredients, it is a great last-minute meal and the chicken always comes out moist and tender. Enjoy!

Simple and Delicious Rosemary Chicken
Ingredients
1 whole chicken (approx. 3 lbs.)
2 tbsp. Lawry's Seasoning Salt
2 tsp. chopped rosemary leaves
¼ cup lemon juice
1 tbsp. olive oil
Instructions
Preheat oven to 400 degrees.
Place chicken in disposable pan and brush chicken with olive oil.
In a small bowl, mix together the seasoning salt, rosemary and lemon juice. Pour the mixture over the chicken.
Bake chicken for 1 hour 15 minutes. Let rest for 5 minutes before cutting.