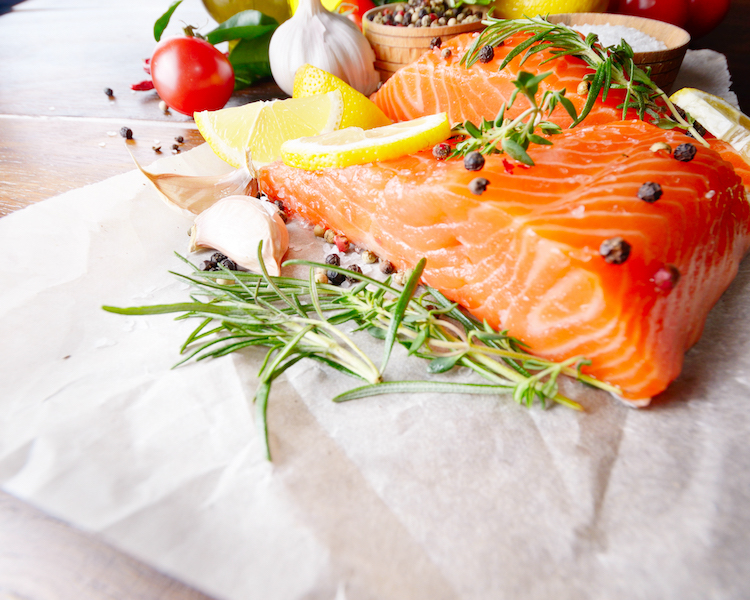 I remember my excitement at a fundraiser, seeing a cooking class at a local upscale restaurant on the silent auction list. I b-lined my way straight for the bidding sheet and was ecstatic when my bid won the class. I guess a room full of sports memorabilia was a bit more appealing to that crowd than spending 4 hours in a restaurant kitchen, but for me, it was the perfect winning item!
This class was over 15 years ago and I still remember everything that we made. One of the best techniques was learning how to cook parchment-baked fish. That class taught us seabass, but for this recipe, I am going to use salmon because it's much easier to find and seems to be a favorite among most families. For those that do not cook salmon often, I will let you in on a little secret; salmon is not only delicious, it is rich in omega-3 fats which help boost your brain and cardiovascular health. And like all of Momma Chef's creations, this recipe is quick, easy and scrumptious. Enjoy this recipe for Parchment Baked Lemon Rosemary Salmon AKA, "Salmon En Papillote".

Parchment Baked Rosemary Salmon
Ingredients
1½ pound salmon fillet with skin
1 lemon sliced into thin strips
1 teaspoon whole black pepper
1 teaspoon kosher salt
4 sprigs rosemary
1 tablespoon olive oil
Instructions
Preheat the oven to 400°F.
Place the salmon fillet skin side down in the middle of a large piece of parchment paper approximately 20"x20".
Season the salmon with salt and black pepper.
Arrange the lemon slices and rosemary on top of the salmon and drizzle with olive oil.
Seal in the fish by folding the parchment paper over the prepared salmon and carefully roll the open edges toward the salmon in the center.
Place sealed packet onto a baking sheet.
Bake for 25 minutes until the salmon flakes easily.
Like it? Pin it!