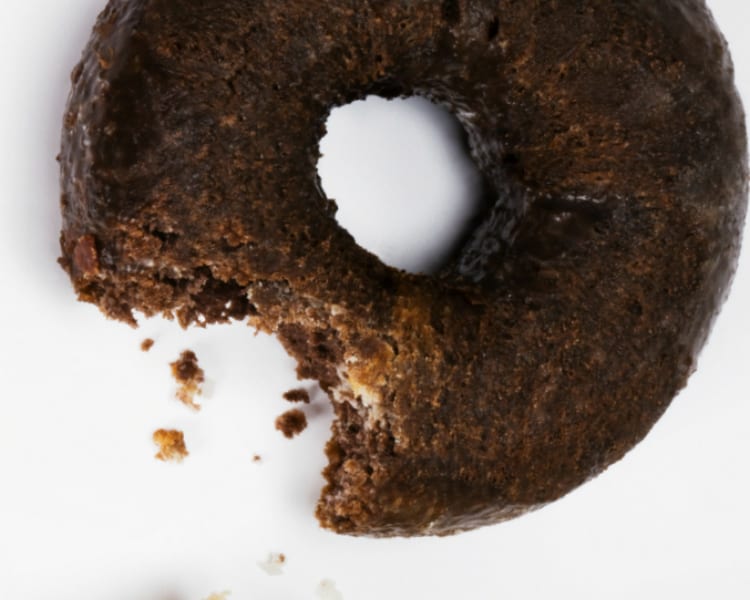 My kids love donuts; probably a favorite dessert of all my 3 boys. So, of course, I wanted to figure out a way to make a homemade healthier version. These cake doughnuts are not fried, they are baked in a hot oven! Use a donut pan and this tasty recipe to create your choice of donuts that are super easy to whip up. All you need is 4 ingredients, a donut pan and in 5 minutes you will have donuts in the oven.
It took several batches of failed donuts before I achieved exactly what I was looking for. The batter is made with simple ingredients that most people already have on hand. And the batter can be mixed by hand making the process much simpler.
If you don't own a donut pan, you need to get one ASAP. You can have freshly baked donuts in less than 20 minutes that are so much healthier than the fried ones.
The donuts are best when eaten the same day but can be covered and stored at room temperature up to 2 days. You can also freeze donuts for up to 2 months. If frozen, just throw in the microwave for 30 seconds when ready to serve.

Deliciously Easy Baked Donuts Only 4-Ingredients
Ingredients
1 box vanilla or chocolate cake mix (my favorite is the Dunkin Hines Devil's Food)
¾ cup milk (can use water instead if making these dairy-free)
¼ cup avocado or vegetable oil
2 large eggs, beaten
Instructions
Preheat oven to 350F
Lightly spray 2 doughnut pans with cooking spray.
In a large bowl, mix cake mix, milk, oil, and egg. Mix until well combined.
Fill each doughnut cup three-fourths full.
Bake 11-14 minutes or until toothpick comes out clean.
Let donuts cool in pan for about 5-10 minutes then remove and let cool completely on wire rack.
Like it? Pin it!